Steelers' Butler hints that James Harrison might start over Jarvis Jones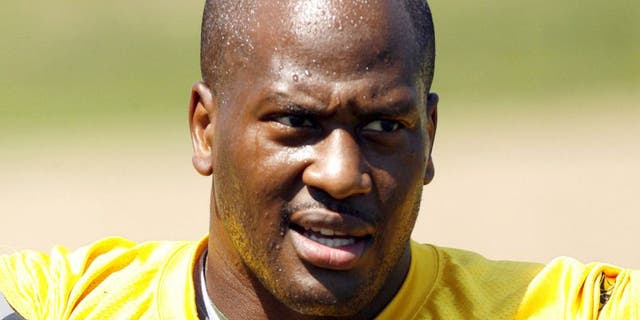 Veteran linebacker James Harrison has yet to strap on the pads this training camp, but that doesn't mean he'll be worked slowly into the rotation when the games start to count.
Conventional wisdom has been that Jarvis Jones will start on the right side at outside linebacker with Harrison spelling him on passing downs. New defensive coordinator Keith Butler says not so fast.
"No, I'd do it the other way," Butler said on Trib Live Radio via Steelers Depot when asked if the young guys will get first dibs . "To be honest with you, we tried to do it the other way a couple years ago with Jarvis [Jones], and it was tough for him. So, we'll put the older guys in and let those other guys play a lot and see how things go for a while. And we're hopeful that our young guys will come along and be the top guys. And we're going to play all of them because we don't want them out there dying on the vine on us rushing the passer all of the time."
That stands in stark contrast to what new linebackers coach Joey Porter's take earlier this offseason, when he said he would try to limit Harrison to 25 snaps per game to keep him fresh. Regardless of who starts, it sounds like Butler plans to work everyone into the rotation at outside linebacker.
"Well, the thinking is that we are going to go in with what we think is best and if the young guys can handle the mental part of it, then that's what we will do. If not, then the older guys will be in there," Butler said. "Either way, both of the older guys are going to be playing a lot. We hope to be able to rotate them and give them an equal number of snaps, if we can."
When you consider Harrison's attitude, Jarvis Jones better bring the heat if he wants to keep Harrison from cutting into his playing time too much.
h/t: Steelers Depot