Steelers' Bryant back at practice, vows that issues are in the past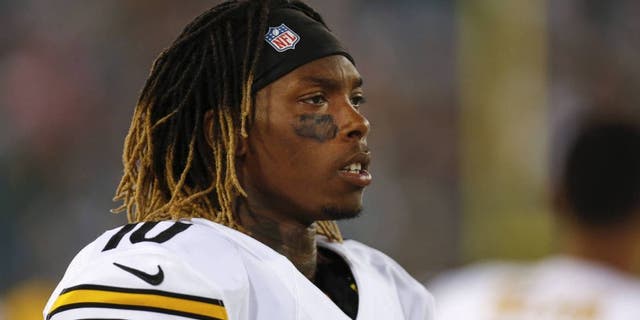 NEWYou can now listen to Fox News articles!
Steelers receiver Martavis Bryant was back at practice for the first time Monday, vowing that his off-field issues won't interfere with his on-field performance.
Bryant, eligible to play next Monday night against San Diego after serving a four-game suspension for multiple failed marijuana tests, said his issues are behind him after spending three weeks in Houston as part of a rehabilitation program run by former NBA player and coach John Lucas.
"I am confident that it won't happen again," Bryant said via the Pittsburgh Tribune-Review. "My issues are behind me and now I am going to move forward with my career and be a better role model for the kids and continue to work. I really learned a lot about myself and how to keep myself out of certain situations that will get me in trouble."
Bryant will have a new quarterback to work with after Ben Roethlisberger went down with a knee injury in Week 3. Michael Vick, who started last Thursday's loss to Baltimore, hit Bryant with a 63-yard deep ball on his first pass as a Steeler this preseason.
"We've got a lot of work this week in practice to get ready for Monday," Bryant said when asked about his early rapport with Vick. "We'll keep developing our chemistry to make sure we're ready on Monday."
Bryant caught eight touchdown passes as a rookie last season despite missing the first six games. He finished the year with 26 catches for 549 yards, averaging 21.1 yards per reception.
MORE NEWS: Want stories delivered to you? Sign up for our NFL newsletters.