Steelers backup QB isn't so sure Ben Roethlisberger will miss Sunday's game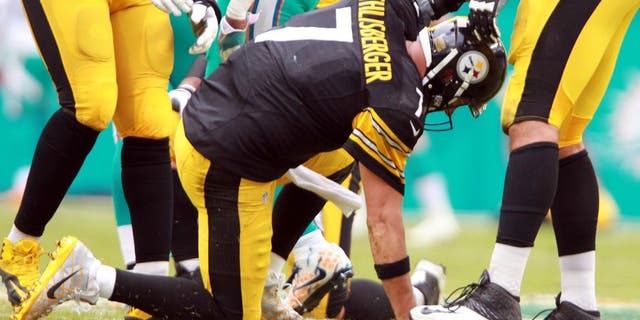 Ben Roethlisberger had surgery on his left knee Monday, reportedly to fix a torn meniscus. It seems a given, then, that the Pittsburgh Steelers will start Landry Jones at quarterback Sunday against the New England Patriots, right?
Well, Jones -- at least -- isn't so sure about that.
Rivers, of course, had a similar surgery before the AFC Championship game at the end of the 2007 season and suited up for the San Diego Chargers six days later.
The difference between that situation and this one is that was a playoff game with everything on the line, and this one is Week 7 with a bye week immediately following the Patriots game. As tough as Roethlisberger is -- he missed only one series in Sunday's game after suffering the injury in the first half -- there would seem to be little reason to risk further damage given that Pittsburgh still holds a one-game lead in what is turning out to be a lackluster AFC North.
As much as the Steelers would like to get back on track immediately after an embarrassing 30-15 loss to the Dolphins, it's tough to take Landry's comments as anything more than admiration for the guy he'll likely be filling in for Sunday.