Steelers' Antonio Brown isn't going to get outworked by anyone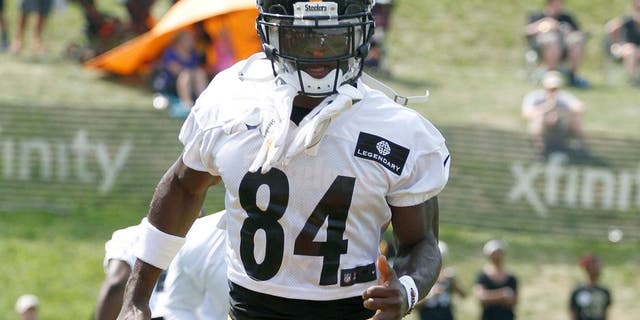 It's only Aug. 5, and the Pittsburgh Steelers are more than a month away from their regular-season opener, but Antonio Brown is working like it's the Super Bowl.
The Pro Bowl wide receiver was toasting cornerbacks in 1-on-1 drills at Steelers camp on Wednesday and taunted them by trying to dunk on the goalpost and yelling out things like, "All day!" and "Hundred percent (effort), Coach" to the team's defensive assistants. Brown later took a punt return, cut to his left and full-out sprinted the length of the field, even though there were no defenders chasing him in this drill.
The effort was pretty incredible.
"It's not incredible to us because we see it every day," Steelers coach Mike Tomlin told FOX Sports. "It creates a good environment when your best players are your hardest workers.
"He fits the bill in that regard. He's just a good example, not only to the young players but to all players."