StaTuesday: The historic April of Twins' Ervin Santana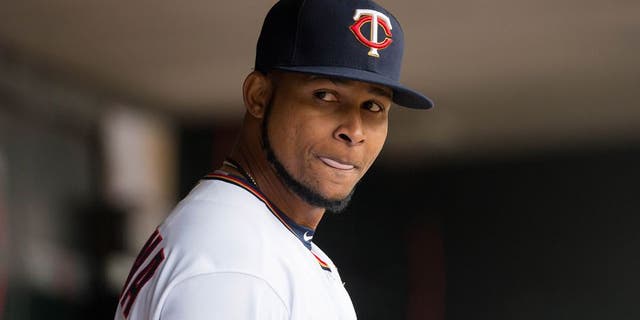 To say Ervin Santana was dazzling in April might be an understatement. Historic? That is more like it.
The Minnesota Twins ace certainly had a first month to remember. Santana made five starts for the Twins, posting a 4-0 record with a 0.77 ERA. He limited opponents to a .116 batting average and his WHIP (walks + hits per nine innings) was a sparkling 0.657.
These are numbers that have rarely been seen in Twins franchise history, even dating back to when the team was known as the Washington Senators.
Since 1913 -- when ERA became an official American League statistic -- only three pitchers in franchise history have had a better April (min. 25 IP) than Santana -- Walter Johnson (0.25 in 1913 and 0.76 in 1915) and Early Wynn (0.33 in 1944). Santana's is the best ERA since the team moved to Minnesota in 1961, topping the mark of Bill Krueger's 0.84 in 1992.
In addition, Santana's .116 opponent batting average is the best in franchise history -- Senators included -- beating, by far, Pedro Ramos' .157 in 1958 with Washington.
But Santana's month goes beyond making Twins history. It was simply one of the best Aprils in major-league history.
To remind you, here are Santana's first five starts:
-- April 3 vs. Royals: 7 IP, 2 H, 1 R, 2 BB, 3 K
-- April 9 at White Sox: 6 IP, 2 H, 0 R, 2 BB, 4 K
-- April 15 vs. White Sox: 9 IP, 1 H, 0 R, 1 BB, 8 K
-- April 20 vs. Indians: 6 IP, 4 H, 1 R, 3 BB, 5 K
-- April 25 at Rangers: 7 IP, 4 H, 1 R, 2 BB, 6 K
By allowing no more than four hits and one run in each of his first five starts, Santana became the only pitcher with a streak that long at the beginning of any of the past 100 seasons.
Yeah, that deserves a "wow."
Putting Santana's stats in more of a historical context, his ERA, opponent batting average and WHIP were among the best in March and April in MLB since 1913.
Santana's ERA of 0.77 is the 14th best since 1913 with a minimum of 35 innings pitched (the amount Santana threw in April).
Only two pitchers since 1913 have had a better opponent batting average in March/April.
Finally, Santana's WHIP is tied for the fifth best in March/April.
Expecting Santana to put up these kind of numbers all season is folly, but as we enter May it is at least worth looking back at an April worth remembering.
Dave Heller is the author of the new book Ken Williams: A Slugger in Ruth's Shadow as well as Facing Ted Williams Players From the Golden Age of Baseball Recall the Greatest Hitter Who Ever Lived and As Good As It Got: The 1944 St. Louis Browns