Stat analysis says NFC North still belongs to 'homegrown' Packers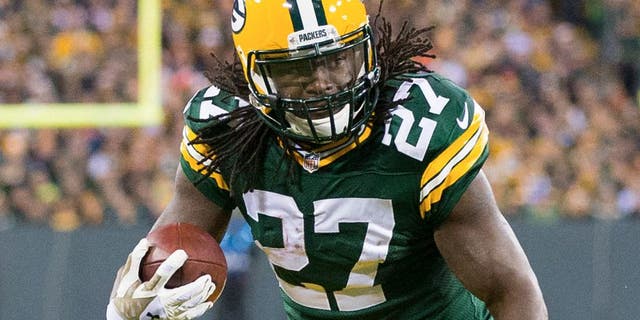 NEWYou can now listen to Fox News articles!
The number-crunchers at ESPN's FiveThirtyEight Sports are previewing the 2015 NFL season division by division, and the Green Bay Packers are still favorites to win the NFC North. The Packers are projected to win 10.6 games and have a 83.5 percent chance to make the playoffs, according to the outlet's statistical analysis.
The Packers have claimed the NFC North crown four years in a row. This success is due in large part to the team's consistent drafting. FiveThirtyEight Sports found Green Bay to be the most "homegrown" team last year with a rating of 92.8 percent.
The Detroit Lions are projected to win 7.8 games this season, according to the analysis, and they only have a 29 percent chance to make the playoffs. FiveThirtyEight Sports went further to say that Detroit's unusually strong defense last year is likely to take a step back with the loss of All-Pro defensive tackle Ndamukong Suh.
The Minnesota Vikings are right there with the Lions in terms of projections. The site gave the Vikings 7.5 wins and a 24.3 percent chance to qualify for the postseason. FiveThirtyEight Sports noted that Minnesota had one of the league's youngest teams last year, but stats show that youth doesn't always lead to more wins.
The Chicago Bears are the bottom-feeders once again. They are projected to win just 6.5 games with measly playoff odds of 11.5 percent, per the analysis. The Bears can't move forward until they get their historically bad defense in check.
Click here to take a deeper dive into the NFC North statistical analysis by FiveThirtyEight Sports.
(h/t FiveThirtyEight Sports)