Stars' Seguin wants to begin season without knee brace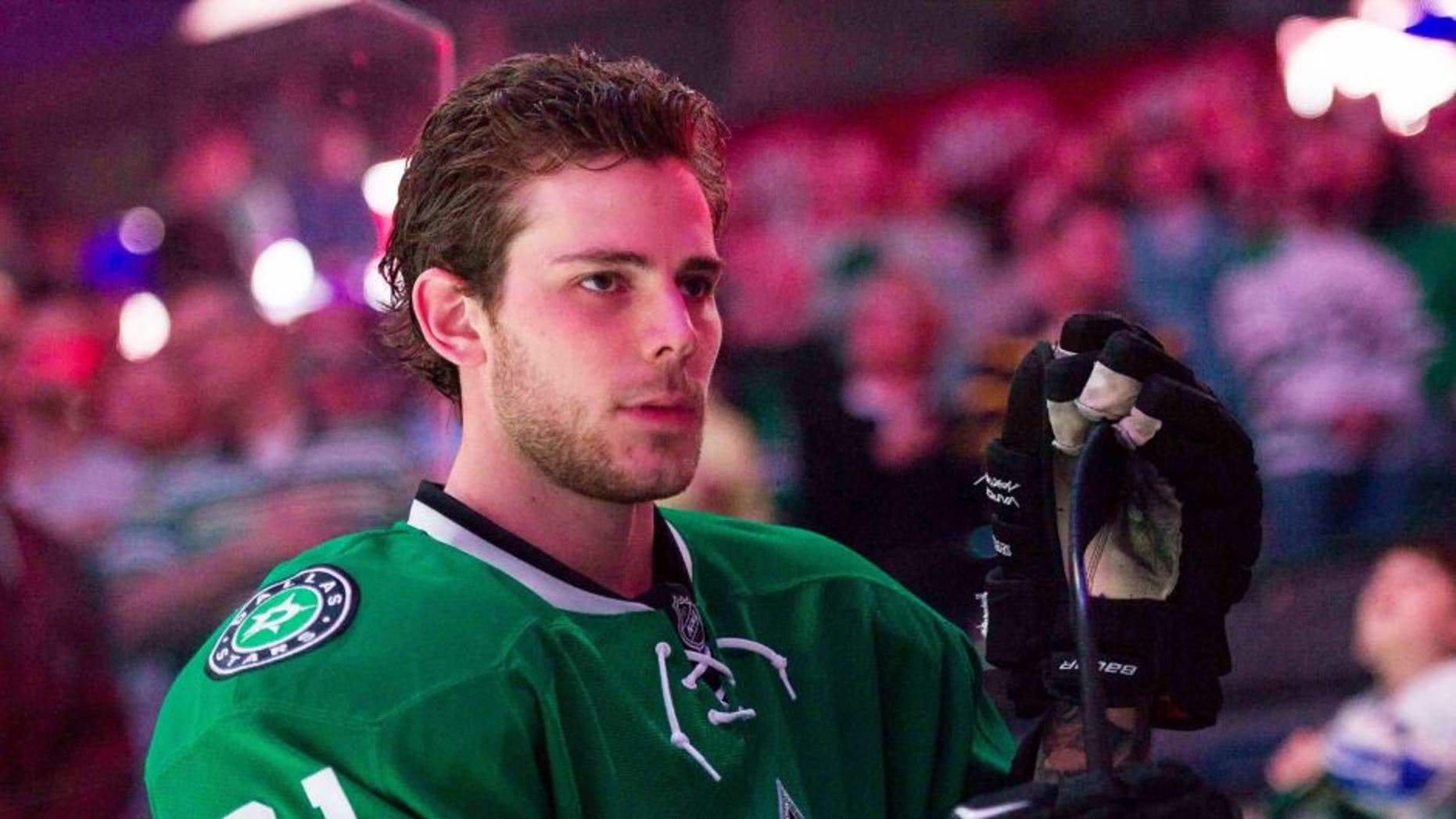 With a knee brace, Tyler Seguin played well late in the 2014-15 season, now the Dallas Stars center is wanting to enter the new hockey season without the brace.
"I want to go free," Sequin told the Dallas Morning News after he was asked about skating without the brace. "I'm sure you can use a smaller brace or a lighter brace, but they say that once you start relying on them, you never get off. I like skating without one, and I want to keep it that way."
Seguin missed 10 games in February and March following a hit from Dmitry Kulikov in a game against the Florida Panthers. He was originally scheduled to miss six weeks, but returned after just three weeks as the Stars made a late playoff push.
Despite the valiant effort, Seguin admitted his knee was "definitely not anywhere near 100 percent."
Now entering training camp, Seguin is wanting to get any edge he can to help the Stars avoid a slow start as the team endured at the beginning of last season.
"After the slow start, we spent the next 60 games trying to catch up, and we were never able to do that," Seguin said. "The start is important, obviously, there are too many good teams to try to fight through a bad start."
MORE FROM FOX SPORTS SOUTHWEST:
- Predicting awards and winners of the 2015 MLB season
- Ranking NFL quarterback salaries
- 21 Fun Facts about the NCAA tournament
- Highest paid player of each NBA team
- College football's highest paid coaches in 2014