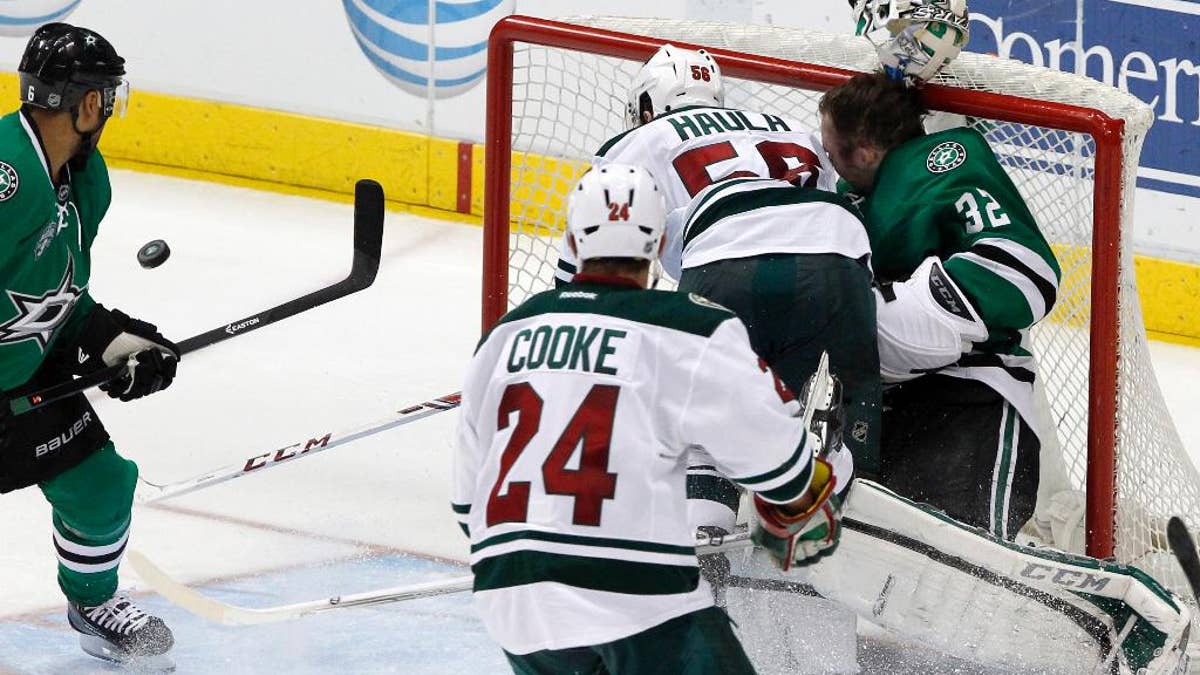 DALLAS – The Dallas Stars' Kari Lehtonen left Saturday night's game with a head injury at 6:37 of the third period after the Minnesota Wild's Erik Haula ran into the goalie.
Lehtonen lost his helmet as he fell back into the goal after the hard hit.
"Obviously not good," Star coach Lindy Ruff said after Dallas' 4-3 win. "Likelihood, it's a concussion."
In Lehtonen's place, Tim Thomas made his Stars debut and stopped all six shots he faced. They acquired him from the Florida Panthers in a trade at Wednesday's deadline. Minnesota was leading 3-2 at the time.
Haula received 15 minutes in penalties, a major for charging plus a game misconduct.