Stars add another 1st round pick after Ducks win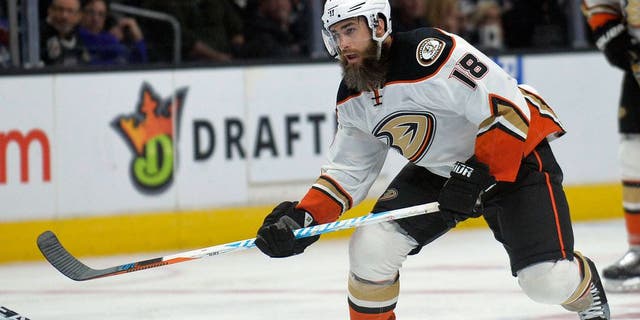 When the Anaheim Ducks defeated the Edmonton Oilers in Game 7 Wednesday night to advance to the Western Conference Finals, the Dallas Stars benefited too from conditions set in a mid-season trade for forward Patrick Eaves.
With the Ducks advancing to the WCF (and Eaves playing in at least 50% of the games in the first two rounds of the playoffs), the conditional 2nd round pick Dallas received from Anaheim in the Eaves trade turned into Anaheim's first round pick.
The pick will fall near the end of the first round. Dallas already benefited a substantial move up in the draft when they were one of three teams that "won" the NHL Draft lottery. The Stars advanced to the #3 overall pick, jumping up from the 8th pick.
The Stars now own 3 of the first 39 picks in the upcoming draft.
The NHL Draft will be held in Chicago from June 23-24.