Star struck Cincinnati fan really loves Giants QB Eli Manning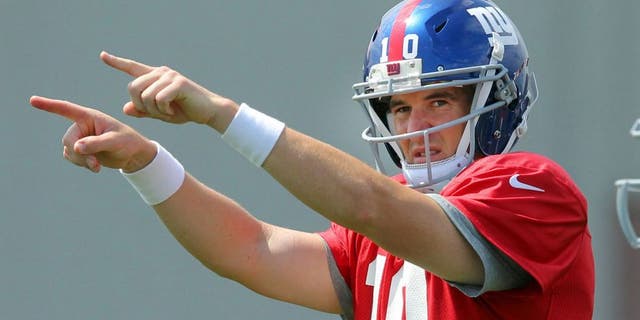 It's been a while since Bengals fans have had a chance to get up close and personal with a two-time Super Bowl winning quarterback.
It's safe to say that this particular Cincinnati fan couldn't believe that he was just feet away from Eli Manning as the Giants QB stopped for a few autographs outside of the Bengals' practice facilities.
The Bengals and Giants held their first of two joint practices that were open to the public on Tuesday at the Paul Brown Stadium practice fields. We'll see if there are more enamored fans on Wednesday.