Stann'd and Bang: What Demetrious Johnson needs and Paige VanZant's value to 115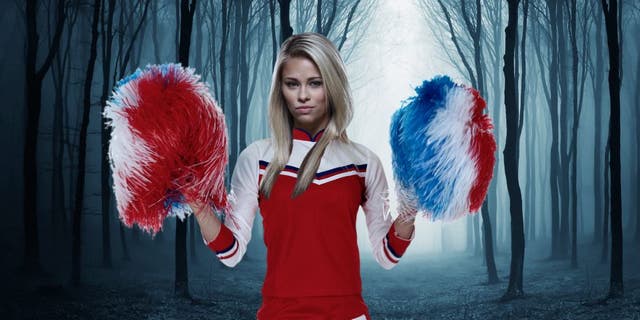 In a new ongoing column, FOX UFC analyst Brian Stann will break down some of the biggest fights and the most talked about storylines for every televised card in a segment we call 'Stann'd and Bang'.
With UFC 191 fast approaching, Demetrious Johnson will look for his seventh straight title defense while facing John Dodson, but despite his standing as one of the best pound-for-pound fighters on the planet, he hasn't reached the mass of fans in terms of popularity.
Stann examines what Johnson brings to the table and what it will take for him to finally transcend the sport and become a breakout star.
Plus, Paige VanZant makes her third appearance in the Octagon this weekend as the spunky 21-year-old continues to rise up the strawweight rankings in the UFC.
VanZant has quickly become one of the most talked about fighters on the UFC roster and Stann will explain why she's so vitally important to the long-term success of the women's 115-pound division.
Every Hero Needs a Villain
Demetrious Johnson might be one of the top pound-for-pound fighters on the planet, but his wins and success inside the cage haven't resonated as of yet with fans.
Johnson is the picture of technical perfection whenever he fights, but as his wins continue to mount, the pressure to deliver a bigger paying audience only grows for the reigning and defending flyweight champion of the world.
Johnson has never really engaged in pre-fight trash talk or touted himself as an all-time great. Instead, Johnson opts to puts his nose to the grindstone and ignore the dumb things his opponents have said in the past.
Johnson simply out works every, single fighter the UFC puts in front of him.
"DJ is very business first. He goes in there and he's in there to do one thing -- here's there to win his fight and then leave," Stann said. "He's not necessarily there to talk any smack. He's not there to promote his shtick or some character he's playing. He goes out and kicks someone's ass and then he goes back to be with his family.
"When you are an athlete like that, particularly in combat sports, you kind of need an arch rival. You need a bad guy. You need an opponent to make you the white knight to help generate interest."
Stann was never much of a trash talker during his fighting days, either, so he can relate to Johnson's workman-like attitude inside the cage. But what he believes might do the flyweight champion a world of good when it comes to promotion is finding his equal -- or at least someone who can pretend to be his equal.
"A guy like Anderson Silva -- and people have said this many times -- how much it meant for him to get a guy like Chael Sonnen," Stann commented. "When you had the Thales Leites and Demian Maia fights, there were some great Anderson Silva fights but there were also some that were straight flops. Then there was this guy, Chael Sonnen, who came along and just made fun of him over and over again and it really piqued a ton of interest. It helped Anderson's brand as well.
"Demetrious doesn't have anybody in that division that's going to do that. When most people hear the announcement about his fights, they just say 'oh that's his next victim'."
Another factor that Stann believes could help boost Johnson's appeal is the same kind of moment that propelled Anthony Pettis from lightweight contender to a walking highlight reel thanks to his unorthodox style and a kick displayed in his first fight with Benson Henderson that will never be forgotten.
Stann doesn't want Johnson to try some crazy move just for the sake of doing it, but there's no denying that kind of moment lives on forever.
"He might have to do something outlandish. A back flip off the cage or some kind of flying submission, just pull off something ridiculous that's out of the ordinary that could create a video that goes viral on social media. That's where you see the overnight changes occur for some fighters like it did for Anthony Pettis. He jumped off the cage and kicked a guy in the face, he won a world title and boom, 'Showtime' was born," Stann said.
"For Demetrious, he's more packaged into an entire fight. When you watch it all -- whether it's 15 minutes, 25 minutes or whatever -- you see an amazing, near flawless performance but the mass population doesn't understand that because they've never done it. They've never tried to hit and not be hit for that long and be successful. They can't appreciate what they don't fully understand."
Don't Judge a Book by its Cover
The fight that will lead off the UFC 191 Pay-Per-View on Saturday night is a women's bantamweight bout between former "Ultimate Fighter" competitor Alex Chambers and rising 115-pound star Paige VanZant.
For only having two fights in the UFC, VanZant is already one of the most talked about athletes on the roster. She scored a solo Reebok sponsorship after her debut and VanZant's second fight was the opening bout on a FOX card this past April.
It's impossible to ignore VanZant's good looks and killer instincts are a perfect package built for television, and Stann says that's ultimately what will attract more and more viewers to see her do battle in the UFC.
"I called her debut in the UFC, and I then said in a preview show that was on Fight Pass and they asked me who was going to be the next fast rising star in 2015 and I said Paige VanZant. The reason why she's so important is one, it's a brand new weight class. You need people like her, like Joanna (Jedrzejczyk) that just pique people's interest, that make people want to follow them," Stann said.
"I think the reason is with Paige is she's not supposed to be -- the person you see, the cover is totally different than the book. When you see that little cheerleader walk into the Octagon, you're thinking 'that's the girl my son should be dating and taking to the prom'. Then the fight starts and you realize that cheerleader can beat your son's you know what. She is tough. She is very, very game and it surprises people."
The moment Stann realized that VanZant was a whole lot more than just a pretty face packaged as an MMA fighter was in her debut bout against Kailin Curran last November. It was a back-and-forth war as both fighters scrambled and rallied over the course of the fight, but it was actually during a moment when VanZant was getting pounded on by Curran that he saw a veteran resolve that isn't that common in athletes with 20 professional bouts, much less that five she had going into the night.
"I remember before she fought Felice Herrig that people were arguing with me about why she was going to win that fight. It was out of no disrespect to Felice, but I showed them a clip of Paige VanZant fighting Kailin Curran -- Curran was on top and she must have hit Paige with like 30 consecutive shots and instead of getting scared, instead of being broken, instead of looking for a way out, which is what a majority of fighters do when they're getting dominated like this -- Paige was getting mad," Stann said.
"In a mere second, she swept Kailin Curran, got on top of her, and began smashing her until the bell rang. She has that fight in her. You don't find that in a lot of human beings."
Stann says VanZant is just full of surprises and it will continue to build her popularity as she rises up the ranks in the fledgling strawweight division. He knows VanZant is much more than just a pretty face and her opponents have typically found that out the hard way.
"The package doesn't look like she's supposed to do this. You're opening 'Little House on the Prairie' but then you're reading a Stephen King book. That's special," Stann said.
"You want to have that in the division. Inside her, she's got the fight of a lion."