Stanford's David Shaw says Pac-12 competition is 'insane'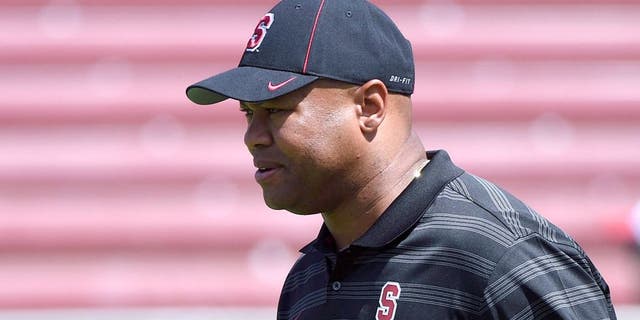 Stanford head coach David Shaw believes the level of talent and the amount of good teams in the Pac-12 conference in 2015 is "insane". Here's what he had to say about the conference at large at Pac-12 Media Days on Thursday:
"It's a difficult conference. It's an exciting conference with a bunch of different teams and have a bunch of different styles. It's an exciting year. I think it's going to be an insane year in our conference just with the amount of good football teams that we have and the exciting players that we have."
Shaw went on to reiterate how difficult the conference is going to be this season.
"This year is going to be crazier than last year. This year in our conference it's going to be insane because everyone is so good and talented. You're going to lose a game to a really good football team. Somebody's going to say you shouldn't have lost to them. Three weeks later, that team's going to be to be in the top 15, top 10. That is the way this conference is going to be. I won be shocked if this is the year we have a conference championship with a team in there that has two losses."
(h/t Pac-12 Media Days)