Stanford rewards men's basketball coach Johnny Dawkins with contract extension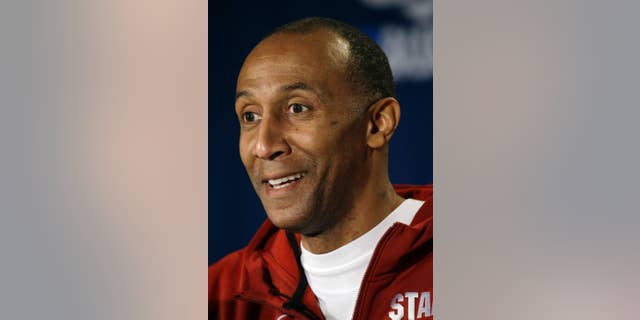 STANFORD, Calif. – Johnny Dawkins has been rewarded for his impressive NCAA tournament run last season and overall strides as Stanford coach, receiving a contract extension Wednesday.
The number of years on his new deal weren't announced by the school. When the Cardinal reached the NCAA tournament last spring, athletic director Bernard Muir said Dawkins would continue to lead the program — but Muir also had said before the season Dawkins' job depended on that NCAA berth.
Dawkins, who turns 51 on Sunday and begins his seventh season, led the Cardinal to a 23-13 record and trip to NCAA South Regional semifinals before losing to Dayton. Stanford won the NIT in 2012.
Stanford beat higher-seeded New Mexico and Kansas — the No. 2 seed — to advance past the first weekend of the tournament for just the second time since 2001.