Stage set for crazy night at Bristol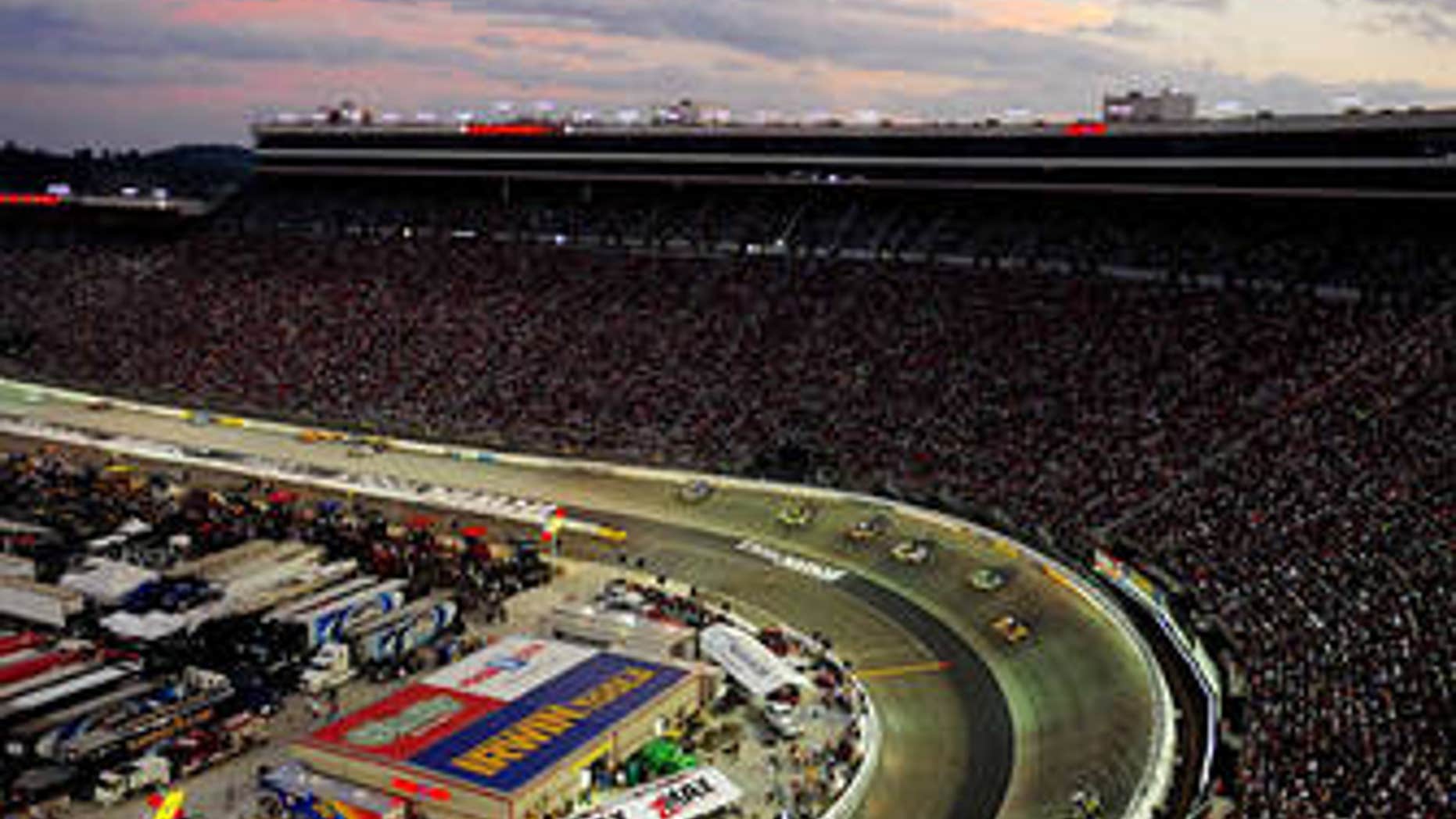 So here we are. Let me set the stage. There are only three races to go until the 2013 Chase field is set.
There are drivers who are right there on the bubble of making the Chase and conversely there are drivers on the bubble who might not make the Chase. You have guys locked into the Chase that would love a win for the bonus points you'll get once the Chase starts. You have drivers who don't have a shot at the Chase who need a win to maybe salvage their season, their sponsor or their job.
So you mix that all up together in a blender. Oh, by the way, did I forget to mention the blender is called Bristol Motor Speedway? Holy cow, I think the stage is set perfect for one heck of a shootout Saturday night under the lights in the hills of Tennessee. This has all the makings of the 21st century O.K. Corral.
There are just too many drivers on too many different agendas on that little half-mile, high-banked racetrack Saturday night that guarantee us the sparks will fly both literally and figuratively. I mean, seriously, the water is on the stove and it's starting to boil.
Young Mr. Logano upset some apple carts Sunday by winning at Michigan. He's jumped to 13th in the points. He's in a must-win situation. Here's a little tip - "must-win" situations make for dangerous drivers.
The sands of the hourglass are running out. Stop and remember for a second that we only have three races left and two of those three races are on short tracks - Bristol and Richmond. Those are beatin' and bangin' places. There are just too many people with their backs against the wall. They have to do whatever it takes to get into the Chase.
When you have drivers who need wins mixed with drivers who need to escape Bristol with valuable points, well, that is the mixture for a very dangerous combination. For us race fans, it's a very exciting combination. We get to witness it either at the track or at home on the couch Saturday night.
Well, I take that back. If what plays out Saturday night at Bristol plays out like I think it will, there won't be anyone on their couches - they'll be standing, screaming at their televisions.