Stafford believes Eric Ebron could be on verge of breakout season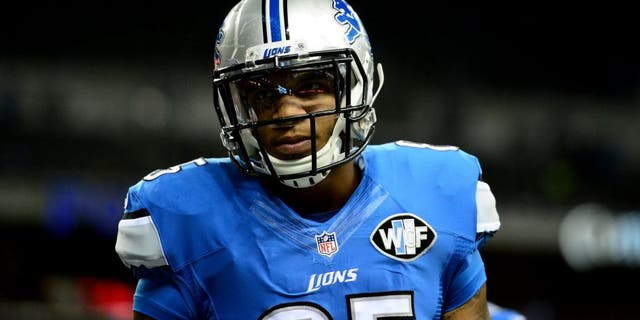 Detroit Lions tight end Eric Ebron had a disappointing rookie year. However, after a long offseason, the young pass-catcher could be on the verge of a breakout season.
Lions quarterback Matthew Stafford is one who's praising Ebron's progress.
"I think Eric's having a great camp, not just physically but his understanding of the offense has grown quite a bit," Stafford said, per Dave Birkett of the Detroit Free Press.
Ebron, 22, was the 10th-overall pick in the 2014 NFL draft, yet he recorded just 25 receptions for 248 yards and a touchdown. If Calvin Johnson and Golden Tate continue to dominate at the wide receiver position, the Lions could be one major pass-catcher away from from fielding an unstoppable offense.
At 6-foot-4 and 255 pounds, Ebron should be tough to match up against in the middle of the field.
"He's important," Stafford said of Ebron, via the Free Press. "Obviously, he's a tough matchup guy for teams, whether it be a safety or a linebacker. We feel we have an advantage there. I haven't thrown a bunch of balls, so that's kind of maybe one of the reasons he maybe hasn't gotten a bunch of them. But he's had a good camp. You guys have been out there in practice, you understand what you're seeing and he's doing a good job of getting open and making big plays for us so hopefully just more of the same."
Stafford and the Lions are counting on Ebron to make the leap in 2015.
(h/t Detroit Free Press)