St. Louis seat license holders sue Rams over access to LA seats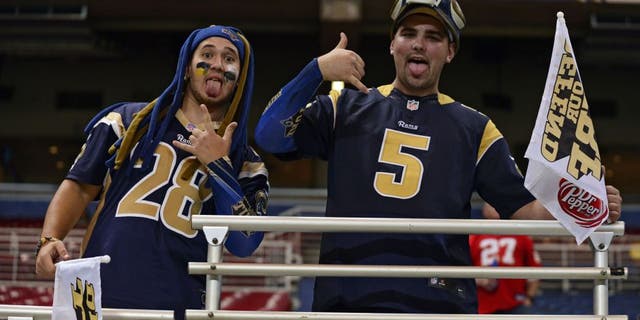 A second lawsuit has been filed over the Rams' move to Los Angeles, this time by holders of personal seat licenses who say they should retain their right to seat licenses and season tickets in California.
The suit was filed last week in St. Louis County. Messages seeking comment from the Rams were not returned.
The suit alleges that the PSL agreement is valid through 2025, but does not stipulate where the games are played. It seeks class-action status for more than 50,000 other PSL holders.
Another lawsuit accuses Rams owner Stan Kroenke and chief operating officer Kevin Demoff of deceiving fans by claiming the team had no intention of leaving St. Louis, violating Missouri's Merchandising Practices Act.