St. Louis Rams Reportedly Fire Spagnuolo as Head Coach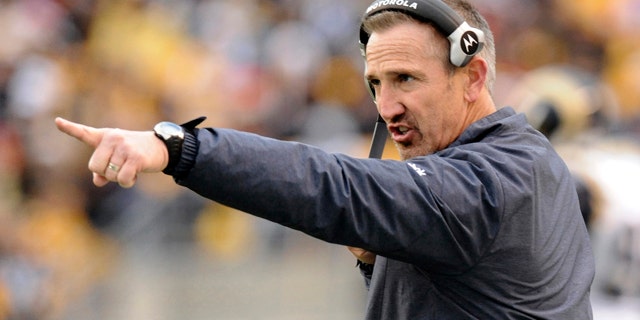 ST. LOUIS – The St. Louis Rams fired Steve Spagnuolo as head coach Monday, FOXSports.com reported.
Sunday's 34-27 loss to the playoff-bound rival 49ers saw the Rams end the season with a joint-worst 2-14 record.
The result -- the seventh-straight defeat in a nightmare, injury-hit year -- took Spagnuolo's overall record in St. Louis to 10-38 in three seasons after being hired by general manager Billy Devaney in 2009.
Devaney also was expected to be fired over the next 24 hours, ESPN reported Monday, citing a team source.
Spagnuolo had spoken optimistically about his future following Sunday's defeat. Asked postgame whether he was contemplating his departure during the defeat, he replied, "No, I don't go there. I think you know me well enough. In the middle of that game in the fourth quarter, as exciting as it was? No."
But his exit came as little surprise, with it reported recently that Rams owner Stan Kroenke was ready to make sweeping changes to attempt to turn the fortunes of the team around.
Jeff Fisher and Jon Gruden recently were identified as possible candidates to replace Spagnuolo while the Chargers' A.J. Smith was linked to the potential general manager opening.