St. Louis Cardinals pitcher who had brain surgery after being hit in head tosses 7 no-hit innings in MLB debut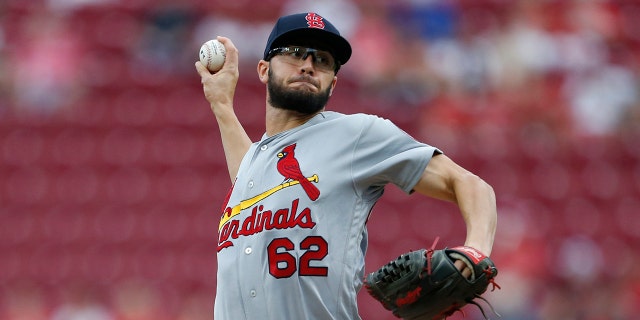 St. Louis Cardinals pitcher Daniel Poncedeleon was 14 months removed from suffering a life-threatening injury when he stepped on the mound in Cincinnati for his first major start -- and tossed seven no-hit innings.
Monday night was Poncedeleon's MLB debut and his lengthy rehab culminated in a magnificent performance.
Even though he didn't earn the win. And the Cardinals didn't either.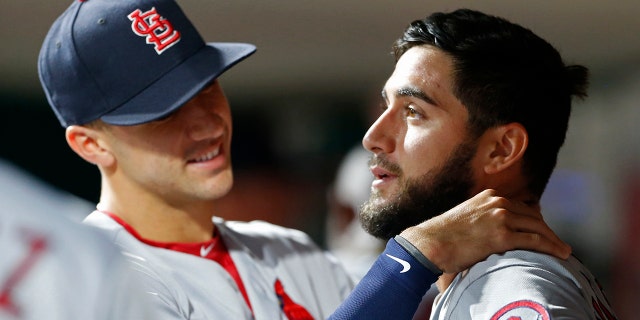 Poncedeleon, 26, was struck in the right temple by a line drive on May 9, 2017 while pitching for Triple-A Memphis. He suffered a fractured skull, which caused bleeding in the brain and required emergency surgery. A slow recovery followed.
The righty made his first start this season with the Triple-A squad on April 5 and quickly worked his way back to form. In 18 minor league games, Poncedeleon posted a 2.15 ERA with 103 strikeouts. Opponents were only batting .198 against him in the Pacific Coast League.
Monday, he finally got a taste of the major leagues and was able to get the Reds' first batter, Jose Peraza, to lineout to right field.
"I don't know if words can describe that," interim Cardinals manager Mike Shildt said. "It's what's magical about this game and what we love about this game — stories like that."
Poncedeleon was battling a sore neck heading into his debut and once he threw pitch 116, Shildt had no qualms about taking him out early.
"We weren't in a situation where he would have been able to finish that game with a no-hitter," Shildt said.
The Cardinals had a one-run lead when Poncedeleon left. However, the Reds made a charge in the bottom of the ninth against Cardinals closer Bud Norris, winning the game, 2-1.
The Associated Press contributed to this report.