Spurs resting all their best players for Saturday's game against OKC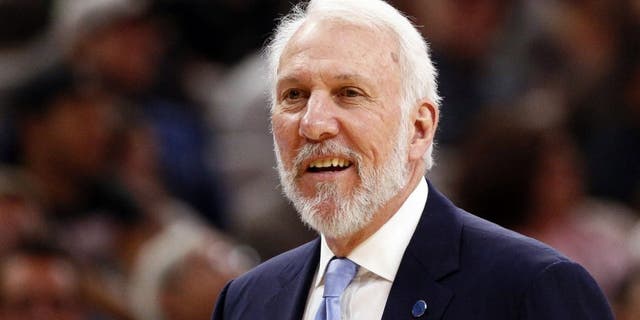 The Spurs and the Thunder are second and third respectively in the Western Conference standings, and Saturday night's matchup between them would have been a treat for fans looking to see how they match up with the playoffs set to begin in just three short weeks.
But we won't get to see San Antonio at anywhere near full strength.
The Spurs have announced that they will rest their five best players in advance of the contest in Oklahoma City, which is a tactic head coach Gregg Popovich has been using for several years.
In San Antonio's defense, it is the second night of a back-to-back set, Kawhi Leonard has a legitimate injury, and the Spurs have nothing to gain because they are basically guaranteed to finish as the two-seed out West.
But there's a little more to it than that.
Popovich doesn't want to give a very good Thunder team a look at his late-season strategy, and a game against them would provide 48 minutes of film that OKC could use against him in advance of a potential postseason matchup.
It may, of course, be furstrating for fans. But considering that the Spurs are the model franchise in terms of sustained NBA success, it's clear that Popovich is doing something right.