Spurs really don't like alley-oops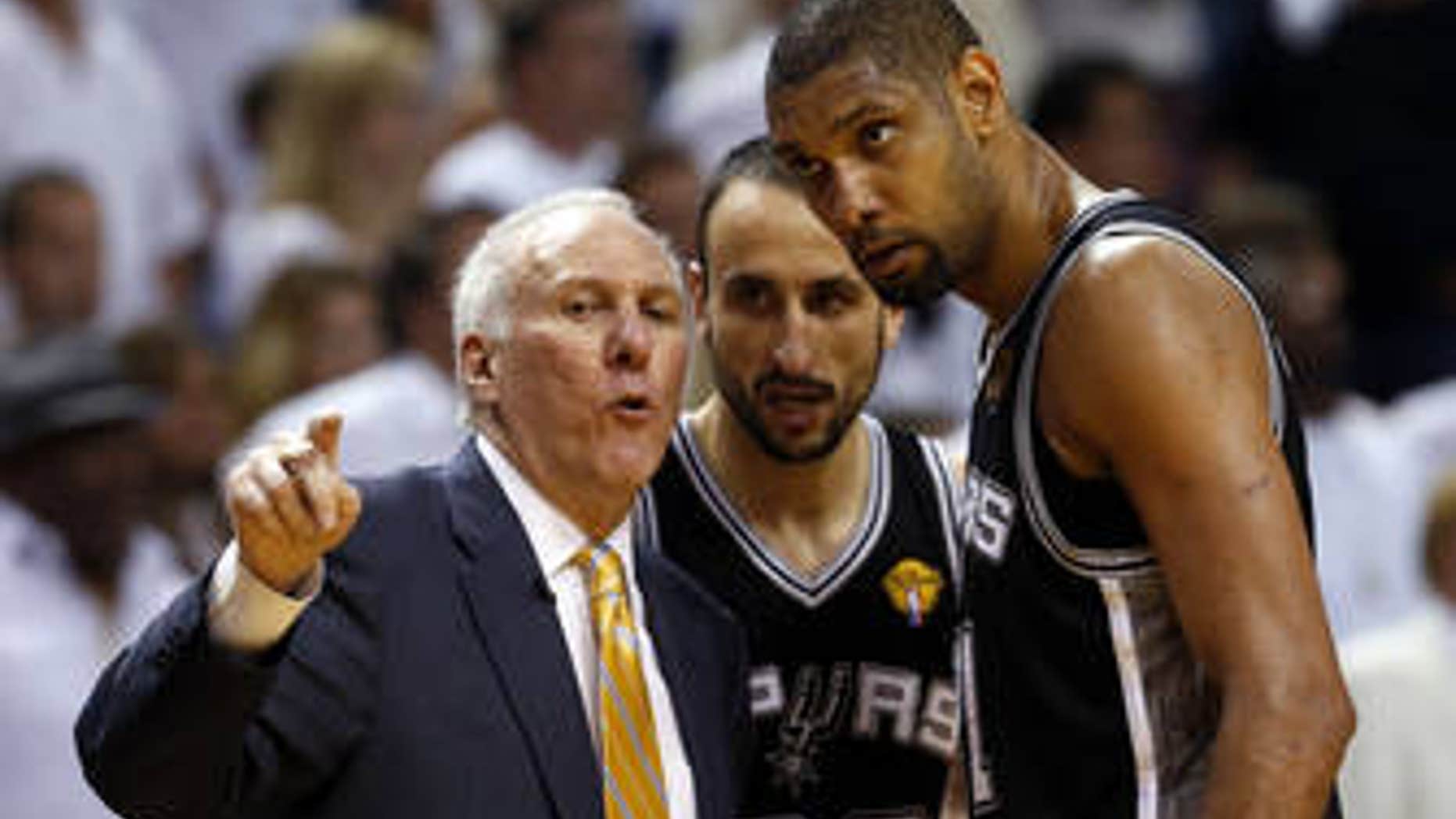 The San Antonio Spurs have never been considered to be an especially flashy team on the court, but new data released by NBA.com shows just how dull their game can be.
According to NBA.com , Gregg Popovich, Tim Duncan & Co. are dead last in the league in alley-oops in the past two regular seasons -- with a grand total of five. That puts them 19 alley-oops behind the next-closest team and a whopping 250 behind the "Lob City" Los Angeles Clippers.
What's more? Over the course of the entire 2013 regular season, NBA.com says, Spurs players teamed up for just one -- count it, ONE -- alley-oop.
It's a little unclear if this particular play is that sole alley-oop in question, but it's about the closest thing we could find to one from the Spurs last regular season. Here, Patty Mills (of Australia) connects with Aron Baynes (of New Zealand) late in a January win over the Charlotte Bobcats. It's as if it was meant to be:
Fortunately for thrill-seeking Spurs fans, San Antonio did get its act together in the playoffs, when it slammed home two alley-oops, both coming against the Lakers in the first round.
But assuming NBA.com's data is correct -- and there's no reason to believe it's not -- that's a startling absence of alley-oopage from one of the league's best teams.
And yet, the Spurs would probably prefer that we focus on a different stat from the past two regular seasons: San Antonio's 108-40 record during that time is second only to that of the Miami Heat's 112-36. And of course the Heat have won it all the past two years.
Maybe there really is something to that whole "substance over style" idea, after all.
The original article can be found at FOXSports.com: Spurs really don't like alley-oops.