Spurs' Popovich has hilarious observation about Boban's touch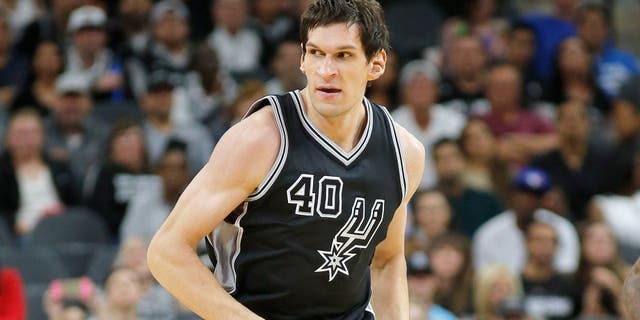 It's official: San Antonio Spurs rookie Boban Marjanovic is now a cult hero. He's impossible not to like, and impossible to guard one-on-one. All the same, many basketball/Spurs fans can't get enough.
When asked about Marjanovic's shooting touch (he's at 77.4 percent from the free-throw line and 7-of-12 on attempts further than 10 feet from the basket), Gregg Popovich gave a classic response, according to the San Antonio Express-News:
As usual, Pop isn't wrong. Marjanovic is beyond unique, and there aren't many physical or basketball comps available. (For the record: 7'6" Yao Ming was a career 83.3 percent shooter from the charity stripe.)
Even though a majority of his field goals will be no longer than an arm's length away from the rim -- see below for an example -- it's always good to have a trusty outside shot. Especially if you're always being defended by the opposing team's best rim protector.