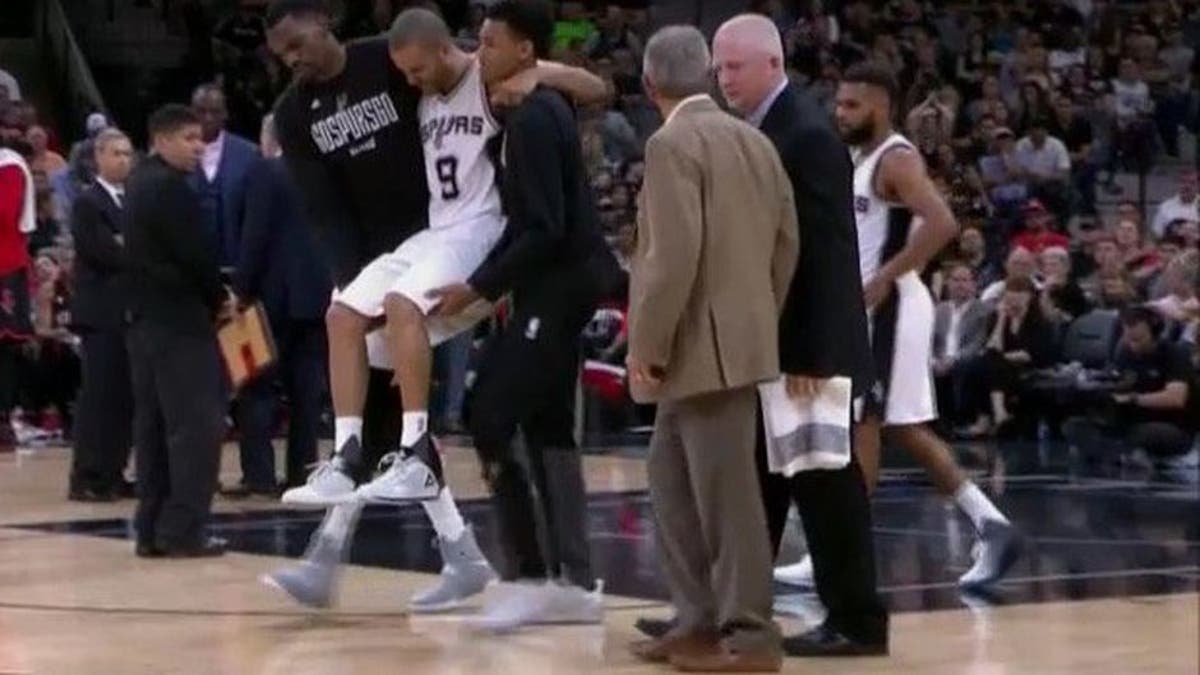 SAN ANTONIO (AP) -- Spurs point guard Tony Parker was carried off the floor in the fourth quarter of Game 2 against Houston on Wednesday night with what appeared to be a left knee injury.
Parker drove into the lane for a short jump shot with just under 9 minutes left and grabbed at his left knee after landing. Teammates tried to help him limp to the sideline, then had to carry him.
The Spurs said Parker would undergo an MRI exam on Thursday, after which his status would be updated.
The veteran from France had 18 points in 26 minutes. The Spurs won 121-96.