Spurs looking to any similarities to epic 2006 clash with Mavs by closing out series in Dallas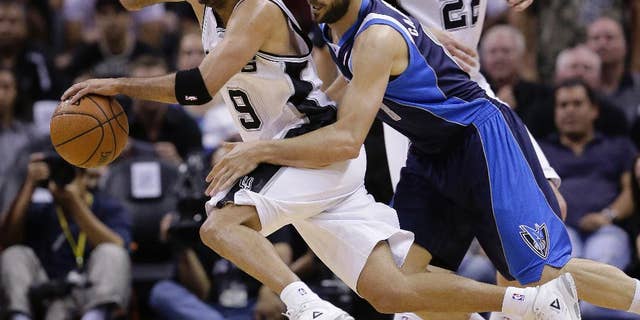 DALLAS – Dirk Nowitzki is having flashbacks to an epic playoff series between Dallas and San Antonio in 2006.
Now would be the time for the Spurs to put any more similarities to rest.
Top-seeded San Antonio controls the first-round, best-of-seven series with the upstart Mavericks after taking a 3-2 lead with a 109-103 victory at home. The Spurs need to win Game 6 in Dallas on Friday night to avoid a winner-take-all scenario in South Texas.
Nowitzki remembers the only Game 7 between these Texas rivals well. His last-second three-point play forced overtime in a second-round Dallas win that led to the franchise's first trip to the NBA Finals.
San Antonio's Big Three of Tony Parker, Manu Ginobili and Tim Duncan don't want to go there again.