Spurrier calls impromptu news conference to silence retirement talk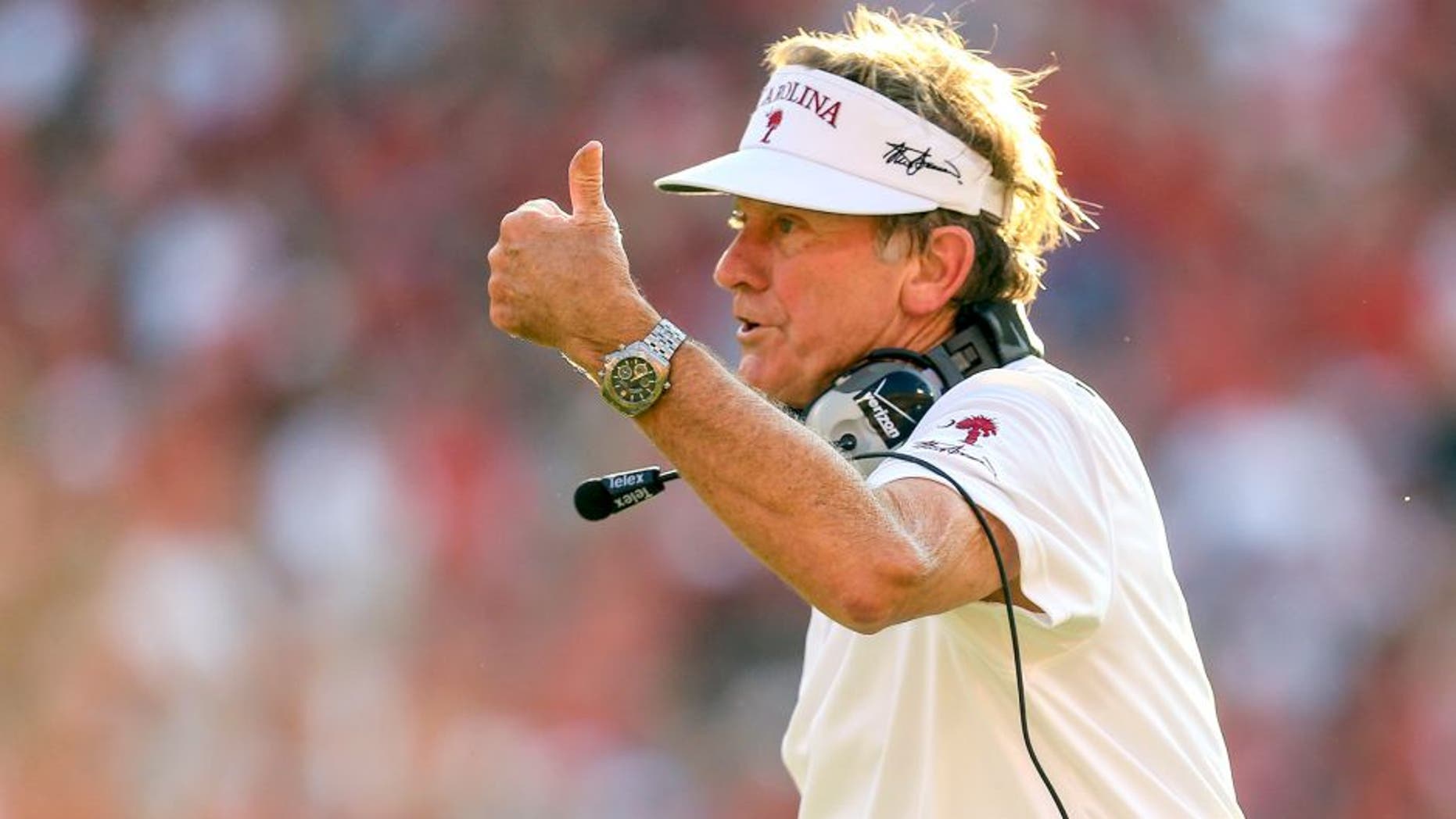 Steve Spurrier has apparently had it up to here with talk of his retirement, so he scheduled an impromptu news conference Wednesday afternoon to talk about it.
Twitter quickly scrambled to find the reason for the news conference, with many asking the same question the 70-year-old Spurrier is attempting to squash: Is he going to announce his retirement?
No. Not today, boys and girls. The Ol' Ball Coach has simply heard enough of his impending demise and wanted to get the word out that he has no intentions of walking away anytime soon.
Spurrier believes rival coaches are using his age against the South Carolina program. "I got some enemies out there, I got some guys talking and writing and it's all part of the game," the coach said Wednesday. "Some of our enemies out there want to make you think, 'Spurrier's getting old, he can't do it anymore.'"
The highlights of the news conference were many, including Spurrier quoting ancient conqueror Attila the Hun: "It's a simple truth that the greater your accomplishments -- your victories -- the greater opposition, torment, and discouragement your enemies will throw in your path. Expect it and don't become a victim of it," Spurrier said, in comments attributed to Attila. "So I'm telling our fans expect those people that are our enemies to talk bad about us," Spurrier continued. "We finally won enough games.":
South Carolina's coach was able to squeeze in a line on Clemson and their quarterback:
Spurrier took a shot at Georgia-based media:
As well as a shot at an unnamed rival coach:
Before getting in a classic Spurrier quote that's sure to live in infamy:
Here are videos of Spurrier's news conference:
Never leave us, Coach. And please, for the love of offseason news, never retire.
The Associated Press contributed to this report.