Sprint Cup Practice 2 results from Homestead-Miami Speedway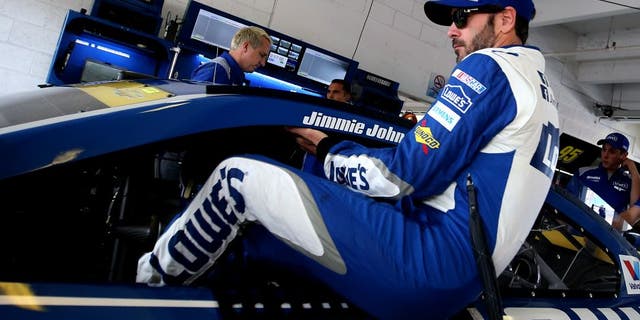 With qualifying in the books the four NASCAR Sprint Cup Series championship contenders went to work on race trim during Saturday morning's first of two practices in advance of the season-ending Ford EcoBoost 400 at Homestead-Miami Speedway.
Kyle Busch, Carl Edwards, Jimmie Johnson and Joey Logano are all racing for the championship on Sunday and the one who finishes ahead of the other three will claim the crown.
The four title hopefuls all qualified near each other, with Busch ninth, Edwards 10th, Logano 13th and Johnson 14th.
Early in Saturday's first practice, Johnson went to the top of the board with a lap of 174.345 miles per hour in his Hendrick Motorsports Chevrolet. That speed stood up through the remainder of the session fastest lap of the first practice.
Edwards wound up third behind Johnson's Hendrick Motorsports teammate Chase Elliott, with Logano sixth.
But single-lap speed isn't something that's of critical importance at Homestead, where long-run speed is a much more telling indicator given that tire fall-off is so dramatic here.
Because tire wear is such a critical issue, Busch opted to practice on old tires, in anticipation of actual race conditions. And while he was only 28th on the speed charts, that's not at all indicative of the speed in his Joe Gibbs Racing Toyota
In terms of best 10 consecutive-lap average speeds, Edwards was first and Busch, even on old tires, was 10th. Neither Johnson nor Logano ran 10 consecutive laps in the session.
The final Happy Hour round of practice is scheduled for 1-1:50 p.m. ET.
See the full results from Saturday morning's session below.