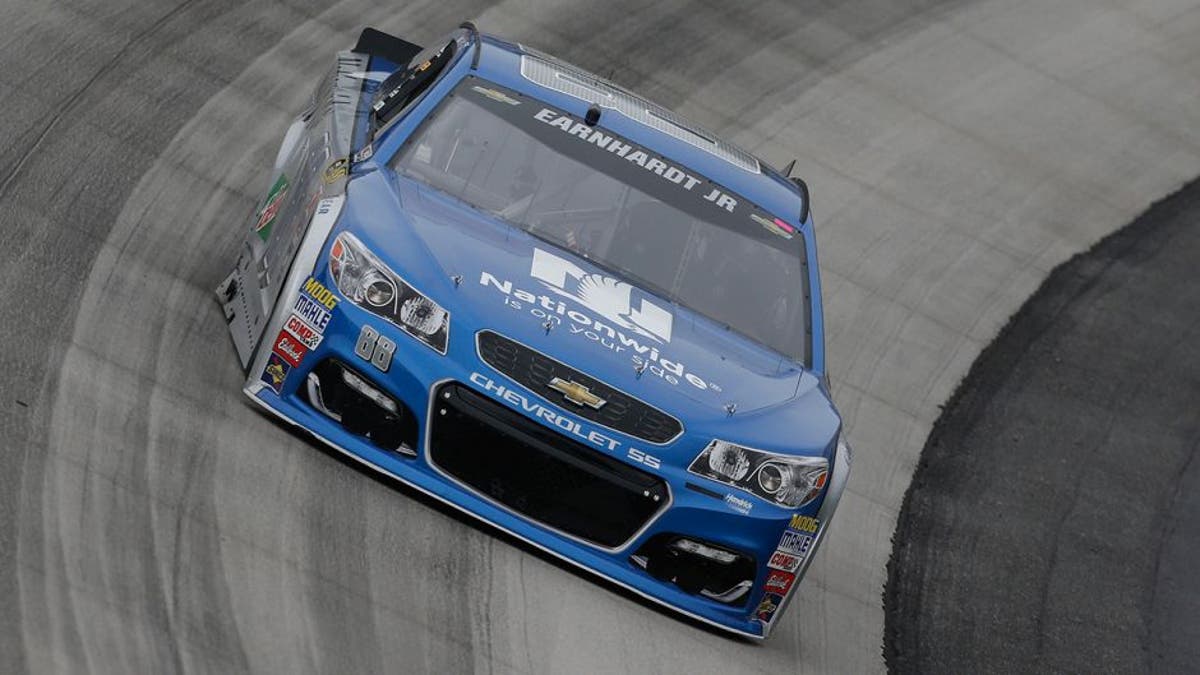 With Dale Earnhardt Jr. finally back at the track, the No. 88 Hendrick Motorsports Chevrolet was a bad fast hot rod during Saturday's first of two practices for the Citizen Soldier 400 at Dover International Speedway.
No, Earnhardt was not in the cockpit of the No. 88 this weekend.
NASCAR's most popular driver was at the Monster Mile to hang out with his team and this week's No. 88 driver, four-time NASCAR Sprint Cup Series champion Jeff Gordon.
In the opening minutes of Saturday morning's practice, Gordon ran a fast lap of 160.514 miles per hour, which put him on top of the speed chart early on. And he stayed there for the remainder of the practice, which was cut short by rain about 15 minutes before its scheduled conclusion.
Behind Gordon were five other drivers not in the Chase for the NASCAR Sprint Cup: Ricky Stenhouse Jr.'s Roush Fenway Racing Ford was second ahead of Ryan Newman's Richard Childress Racing Chevrolet.
Gordon's teammate Kasey Kahne was fourth, followed by Paul Menard in another RCR Chevy and Clint Bowyer's HScott Motorsports Chevy.
The first of the Chase drivers was Kyle Larson in seventh place.
For full results from Practice No. 1, see below.