Spotter captures time-lapse video of huge Kentucky Speedway storm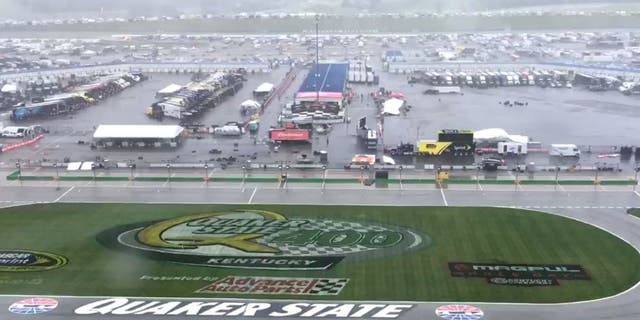 NEWYou can now listen to Fox News articles!
Want to see what a real storm looks like from a NASCAR Sprint Cup Series spotter's perspective?
Check out this insane time-lapse video at Kentucky Speedway, which was shot Friday morning by Joey Logano's spotter Tab Boyd while he was atop the track.
When the weather blew into Sparta, Ky., it blew in in a big way, soaking the track as it went.
Scary stuff, for sure, with high winds, heavy rain and even some hail. All they need now is locusts, frogs and boils.