Sports radio host accuses Miami Marlins of denying press credentials over story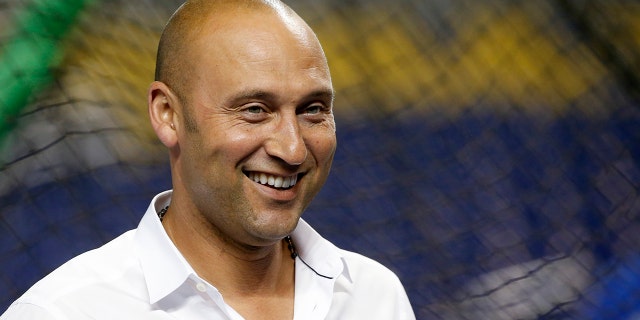 NEWYou can now listen to Fox News articles!
The Miami Marlins were accused of yanking the press credentials of a local radio host allegedly over his investigation into the team's claim that it's an international entity.
Andy Slater, of WINZ radio in South Florida, explained to ESPN Radio's "The Dan Le Batard Show with Stugotz" on Friday that the Marlins have dealt him a tough hand all season long, but it wasn't until after his report on the Marlins' P.O. Box in the British Virgin Islands his credential requests were being denied.
"I was basically told that I could not come cover the Marlins. I was denied credentials right after I went to the British Virgin Islands, that trip," he told the radio hosts during the local hour of the show. "I was actually approved for the next day, for that Sunday, and then I got a denial email, and then was denied about a week later when I applied yet again. I spoke to Marlins PR and they basically don't like the way that I cover the team. So I've been denied credentials since then."
The Marlins had claimed last month that because part of the franchise's organization is based in the British Virgin Islands a lawsuit filed against them should be decided by a federal arbitrator over a local judge. Miami-Dade County and the City of Miami are seeking a share of the profits allegedly owed to them during the sale of the team by Jeffrey Loria to a group led by Bruce Sherman and Derek Jeter.
Slater, and the baseball personality known as Marlins Man, investigated the claim that the Marlins had an office in the British Virgin Islands. The pair discovered a mailbox.
Slater told the hosts that the British Virgin Islands investigation and a story on a team's town hall meeting were identified by the Marlins as stories that were "bothersome."
"Mr. Slater and I met more than two weeks ago and had a very positive conversation, the details of which I will keep between us," Jason Latimer, vice president of Marlins communications, told Fox News on Monday.
Latimer told the Miami Herald on Friday that Slater would be cleared for a credential the next time his station requested one.
The Marlins' new ownership has had a rocky start since taking over. The team was accused of tanking games with trades of three of its superstars, while its Double-A affiliate outdrew the team on its opening day while Miami was playing a home game against the New York Mets last month.