Sporting KC looking to bounce back after bumpy 2015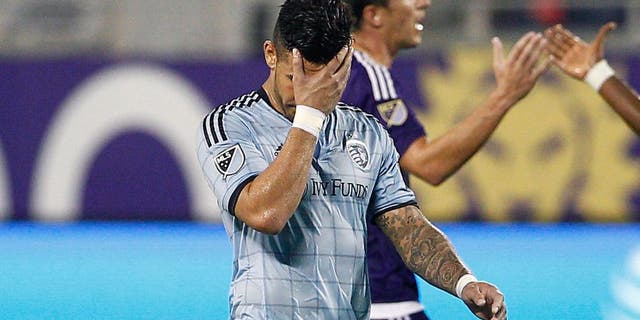 Sporting Kansas City switched from the Eastern Conference to the Western Conference last season and learned the difficulties that come with playing in the tougher half of the league. They barely squeezed into the playoffs as the sixth seed and were promptly bounced in the knockout round, albeit in a heartbreaking penalty shootout against the eventual champion Portland Timbers. Still, the biggest issues SKC had weren't conference or even luck related -- they just struggled more than they had in past years. Still, they are only three years removed from winning MLS Cup and have their fair share of talent. What do they need to end up back on top of MLS?
1. Avoid the injury bug
Every team complains about injuries, but Sporting Kansas City have really been hit hard by them in the last couple seasons. Chance Myers and Ike Opara missed a lot of time last year, which was a huge blow to their defense, and it never felt like they could get enough guys fit for any length of time to find some real chemistry. Even now in preseason, Dom Dwyer has had some problems with fitness. Some have said that Peter Vermes' demanding style of play is the cause of some of the injuries so maybe it is preventative, but however it gets done, Sporting need to be fit.
2. Who replaces Krisztian Nemeth?
Nemeth was a breakout star for SKC last season, scoring 10 goals, adding six assists and generally giving the attack a much-needed spark. But the Qatar Stars League came calling in the winter and he was sold to Al-Gharafa fro a handsome sum. The question now is: Who is going to pick up the slack? Benny Feilhaber did all he could a season ago, but he's a year older … so it would be unreasonable to expect more from him. Dwyer is already a goal-scoring force, too. Graham Zusi may have to do more in the final third or even new addition Brad Davis, but someone has to step up in Nemeth's absence.
3. More width
Vermes' Sporting teams have generally fit a pretty rigid system. It's been effective, but rarely has there been a Plan B in case Plan A went awry. But this summer they went out and got Davis and Justin Mapp. Now with a pair of out-and-out wingers, and proven MLS veterans at that, Vermes has the option of opening things up horizontally or packing things in the middle and playing quicker through the middle. This should be a more varied Sporting team than we've seen in years, and that could pay off big time.