SPENCER: Where Will They Come From?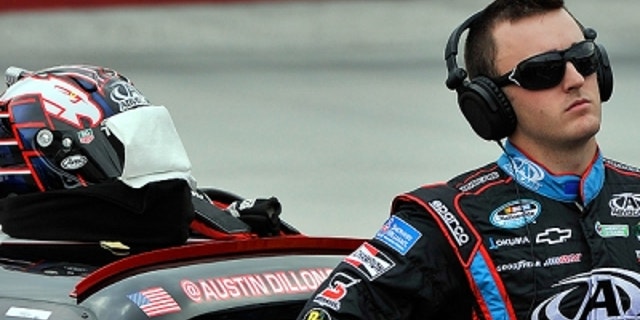 A quick glance at the NASCAR Sprint Cup Series drivers reminds us how long it has been since a young, promising talent has emerged on the scene.
Joey Logano was the last one to come into the Cup Series highly anticipated, although with expectations he hasn't lived up to. I don't think that necessarily is his fault, though. It's a combination of factors.
But the bigger problem is where will the next, fresh blood come from?
It didn't come from Reed Sorenson or Casey Atwood, both of whom never lived up to the expectations that were hung on them when they first arrived, and to some degree, Casey Mears. Joe Gibbs Racing's Logano has struggled since he stepped into a Cup car. He is on the hot seat this season and could lose his ride at the end of the year.
I look at these guys and wonder why they failed. Logano was supposed to be the next NASCAR superstar to break all the records, but he hasn't come close to even getting that effort off of the ground. Logano was moved up too quickly and didn't prove himself in the Nationwide Series long enough. Sure, he won several races and broke the record for the youngest to win at that level, but he also had the benefit of superior equipment.
For young kids, the advantage of the best equipment actually can be a detriment down the road. I've seen a lot of young drivers go out to their local short track and kick everyone's ass because Daddy puts lots of money in their racing program. But oftentimes, they're only up against one or two truly competitive cars each weekend. "My kid's a superstar," these parents tell themselves and their kid, puffing that child up and making him feel like he's on the top of the world … until he reaches the national level.
Things are just different in Trucks, Nationwide and the Cup Series, so young drivers need to be prepared for what lies ahead. I'm not suggesting we put them in crappy cars and turn them loose to race, but I do question if some are developing confidence that they shouldn't, because it's really more car than driver. Some are showing great promise but under false pretenses.
Part of the responsibility lies with the racing community as a whole. I'd like to see NASCAR mandate these guys run the NASCAR Camping World Truck or Nationwide Series for three or four years before moving up to Cup. We might see less high-profile disappointments this way. Guys like Jeff Burton and Matt Kenseth won a lot of races in Nationwide before moving up to Cup, and they weren't 20 or 21 years old like so many of today's drivers.
The young age of many of today's "next superstars" also factors into the equation. The pressures of Cup racing on a driver are tremendous. They've got sponsors, fans and team owners bearing down on them all the time demanding performance and PR savvy. Oh, and by the way, they are expected to make the Chase and keep their names in the headlines. That is too much to ask most 21 year olds, especially when they're trying to learn on the fly how to race with some of the world's best drivers.
A background in short-track racing and dirt-track racing is crucial, and I think divisions like the K&N Pro Series East are crucial. If you saw the K&N race from Richmond on SPEED two weeks ago, you know what I'm talking about. Those kids got after it, and I couldn't have been more impressed with Chase Elliott and Ryan Blaney. Sure, they're both in good equipment and have fathers who are Cup Series drivers (a past champion in Elliott's case), but they're not being brought up too fast. Dave Blaney is one of the best dirt racers ever, and he is bringing Ryan up through the ranks at a slow and steady pace. Martin Truex Jr. seems to be doing the same with his little brother, Ryan.
NASCAR is going in the right direction with the K&N Pro Series because it teaches drivers how to race a full-bodied car and race door-to-door with each other. The Dillon boys honed some of their skills in this division, so they were ready when it came time to move to ARCA and the Truck Series.
Austin or Ty Dillon could be the next superstar. So could James Buescher or Ricky Stenhouse Jr. But most concerning to me isn't who of the current full-time NASCAR drivers the sport will hang its hat on next; what worries me most is who it will be after them. If we keep moving kids up through the ranks too fast and without enough experience, we may have no one to choose from in a few years. And that would be the biggest letdown of all.
Jimmy Spencer calls it like he sees it on NASCAR Race Hub on SPEED. He retired from driving with two NASCAR Sprint Cup, 12 NASCAR Nationwide and one NASCAR Camping World Truck Series victory, putting him in an elite group of drivers who have logged wins in all three of NASCAR's premier divisions. In 478 NASCAR Sprint Cup Series starts, Spencer amassed 28 top-five and 80 top-10 finishes. He won back-to-back NASCAR Whelen Modified Tour championships in 1986 and 1987 on the heels of 15 victories, becoming the first driver ever to earn consecutive titles in the series. He earned the nickname "Mr. Excitement" for his flamboyant and aggressive driving style early in his racing career.