SPENCER: Fumble On The 4th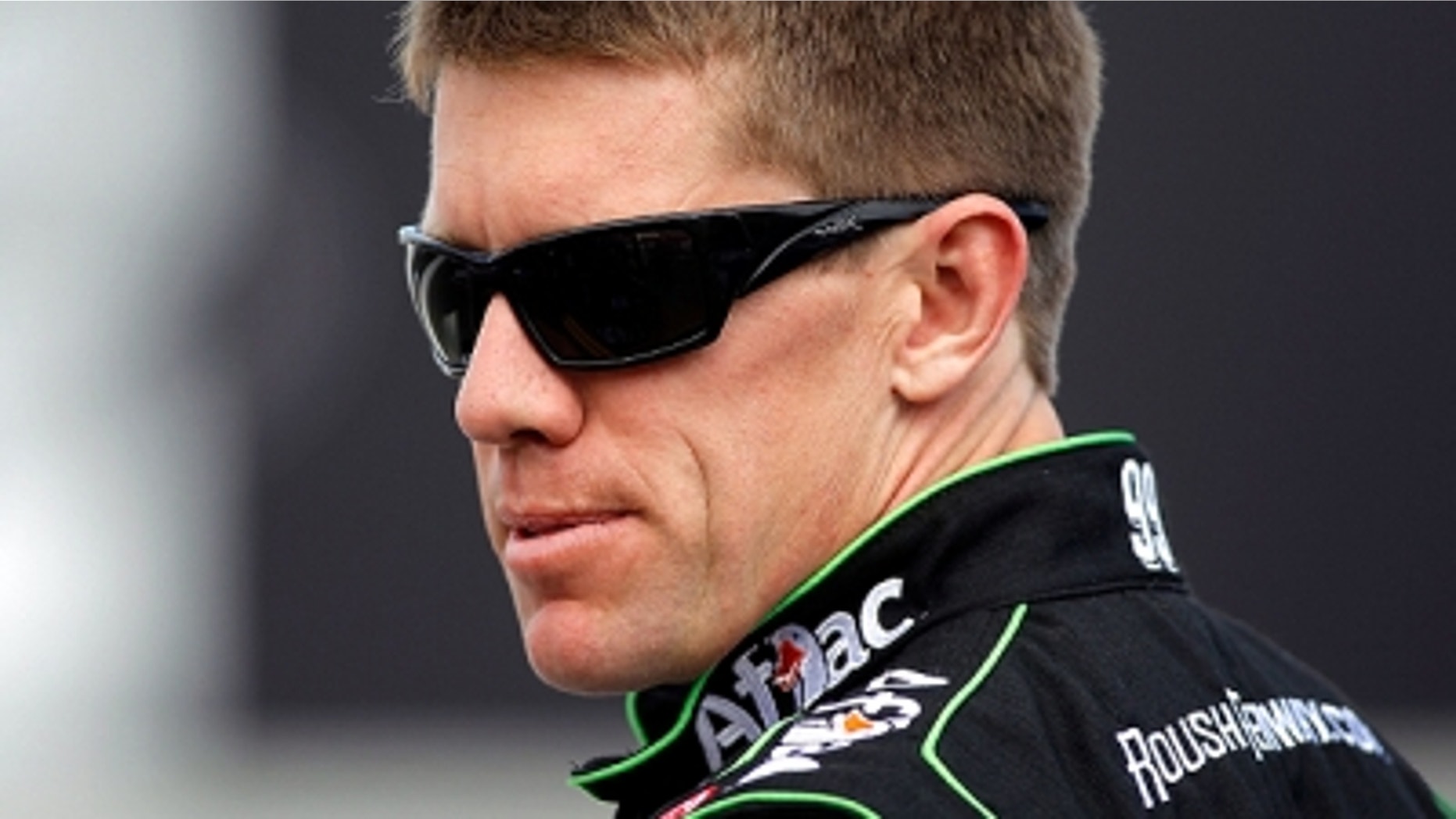 Celebrating the Fourth of July and our freedom is an awesome American tradition.
However, there are some NASCAR Sprint Cup Series drivers and teams who won't have a lot to celebrate once the fireworks have fizzled out and the hamburgers are all gone. In fact, some have practically fumbled their way to this week's stop at Daytona, and it hasn't exactly been pretty.
First of all, what in the world is going on with Carl Edwards and Bob Osborne? In his post-race interview at Kentucky, Carl said he and Bob are "getting divided" because of bad luck and communication issues. First of all, when a driver gives a frustrated answer that has nothing to do with what the reporter asked, as Carl did, you get an inside look at what is on that driver's mind. And in Carl's case, it isn't good.
Last year's championship runner-up is riding a 50-race winless streak. He is perilously close to missing the Chase and obviously is beyond frustrated. Carl came close to winning at Richmond earlier in the season but jumped the start, and most recently, the team made a huge blunder at Kentucky on their pit call for fuel, regardless of whether it was the driver's or the crew chief's fault.
Carl has a lot on his plate, but I don't think he is the same driver he was last season. Maybe it's the big contract he signed or the fact he lost the 2011 championship to Tony Stewart. Whatever is holding him back most likely will cause him to miss the Chase. Who would have thought we'd go into 2012 and the Roush Fenway Racing favorites would be Matt Kenseth and Greg Biffle over Carl? Not me. Carl and his No. 99 team have fumbled and I'm afraid they may be out of downs.
Two drivers who need to back down are Joey Logano and Ryan Newman, who were at it again at Kentucky, roughing each other up as if nothing is on the line for them. They're both fighting for a spot in the Chase, not to mention a job next year. Picking such a crucial stretch of the season to reignite their feud doesn't make a lot of sense to me.
It was awesome to see Austin Dillon take the No. 3 car back to Victory Lane last week at Kentucky, and it's been cool to listen to all the chatter about when and if Richard Childress will resurrect the number in the Cup Series with Austin one day. I'm truly in favor of this and the No. 3's return is long overdue.
While Austin is kicking ass in the Nationwide Series and his younger brother, Ty, is doing equally well in his rookie year in the NASCAR Camping World Truck Series, I'm afraid Childress has put too much of his focus on RCR's Truck and Nationwide programs and not enough on the Cup Series. All that TLC is paying dividends with the Dillon boys, but I wonder if it's at the expense of Childress' Cup efforts. The three RCR Cup cars are struggling and Kevin Harvick is the only one inside the top 10 in points. I understand Childress is doing everything he can to develop his grandsons' talents, but if RCR doesn't shore up their Cup program, there won't be a whole lot for those boys to look forward to down the road. It's time to get the Cup side of things turned around.
With the yet-unannounced but likely addition of Matt Kenseth at Joe Gibbs Racing in 2013, their Cup program should strengthen. However, Jack Roush and his group should have done more to retain the veteran driver and former champ. While Roush appears to have known very little about Kenseth seeking to leave the fold, the owner dropped the ball in not keeping him.
However, look for Joe Gibbs Racing to pick up the ball and run with it. That organization needs a driver who makes a strong leader. Since Stewart left JGR, they seem to lack leadership and maturity. If Kenseth moves to the No. 20 team, it would create an entirely different organization. He's very level-headed and precisely what Gibbs needs to help guide Kyle Busch and Denny Hamlin. Both are extremely talented but could use the guidance that guys like Stewart and Kenseth can provide.
Speaking of Kenseth's leadership, he is my pick to win Saturday night at Daytona. His crew chief, Jimmy Fennig, is one of the best chassis men out there at restrictor-plate races, and Kenseth won the Daytona 500.
Jimmy Spencer calls it like he sees it on NASCAR Race Hub on SPEED. He retired from driving with two NASCAR Sprint Cup, 12 NASCAR Nationwide and one NASCAR Camping World Truck Series victory, putting him in an elite group of drivers who have logged wins in all three of NASCAR's premier divisions. In 478 NASCAR Sprint Cup Series starts, Spencer amassed 28 top-five and 80 top-10 finishes. He won back-to-back NASCAR Whelen Modified Tour championships in 1986 and 1987 on the heels of 15 victories, becoming the first driver ever to earn consecutive titles in the series. He earned the nickname "Mr. Excitement" for his flamboyant and aggressive driving style early in his racing career.