Speical teams, not just kicking, hurt Penn State in loss to Nebraska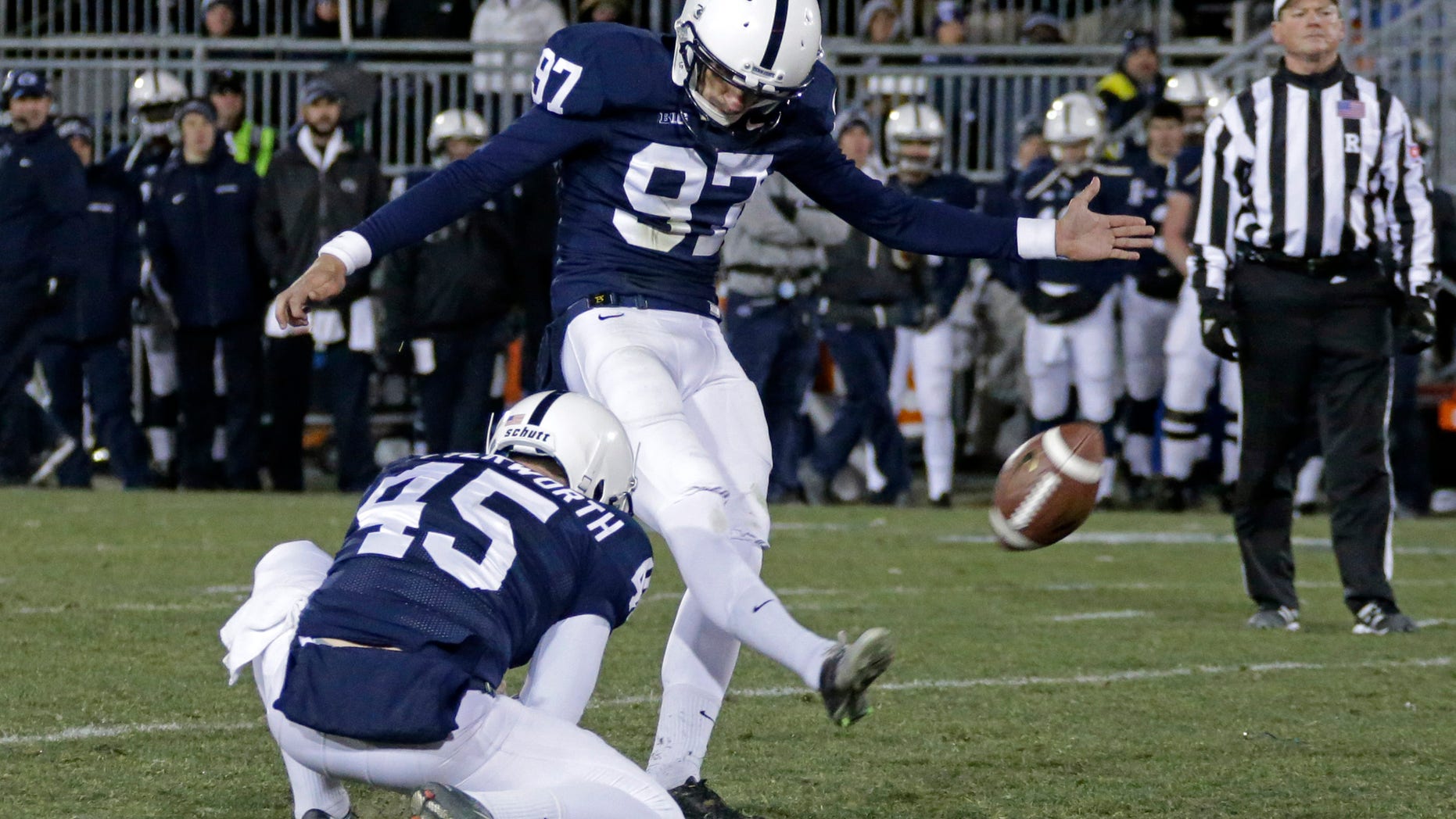 STATE COLLEGE, Pa. – The special teams problems that cost Penn State in its loss to Nebraska went beyond a couple of missed kicks.
Sam Ficken missed an extra point in the first quarter and a 37-yard field goal attempt in overtime as the Nittany Lions lost 23-20 on Saturday.
Ficken's overtime miss wasn't a game-winning attempt, but it allowed Nebraska to keep the ball in the middle of the field during its ensuing possession and give kicker Pat Smith a chance to win it with a 42-yard boot — which he did.
"You feel for a guy like that," Smith said about his kicking counterpart. "You're not wishing for the worst for that guy.
Penn State also allowed Kenny Bell to return a kickoff 99 yards for a score in the third quarter and had a punt blocked. In the last five games, Penn State's kickoff return team has allowed 511 return yards and two touchdowns on 17 kickoffs.
"Offensively, we did well in some spots but in some spots we didn't do as well," coach Bill O'Brien said. "We didn't hold up our end of the bargain. The defense played a good game but it's a team game and we lost as a team."
The Lions (6-6, 3-4) outgained Nebraska (8-3, 5-2) from the line of scrimmage 387-360 and had one less turnover.
Ficken has had an up-and-down career at Penn State. He was 14 for 21 in field goal attempts last year, but kicked well down the stretch after a horrendous start to the season. This season, he is 14 for 20.
"It's never one person's fault," Penn State fullback Pat Zerbe said. "Sam is a great kicker and I know he played as hard as he could. We all played as hard as we could, so it is not his fault at all."
Penn State tight end Jesse James, who had a 46-yard touchdown reception, is one of Ficken's roommates.
"Sam's a tough kid," James said. "He already knows how it works. He's had tough games before and he's had great games. He's been through a lot. He'll bounce back."
Penn State will have to win at No. 14 Wisconsin (9-2) on Saturday son to avoid a .500 season. The Lions beat the Badgers in overtime on a Ficken kick in last year's season finale and improve to 8-4 in O'Brien's rookie year.
"Our team realizes that we still have one more game," offensive tackle Garry Gilliam said. "You could still see (in the locker room) in everyone's eyes that we've got to fight and get our seventh win here."