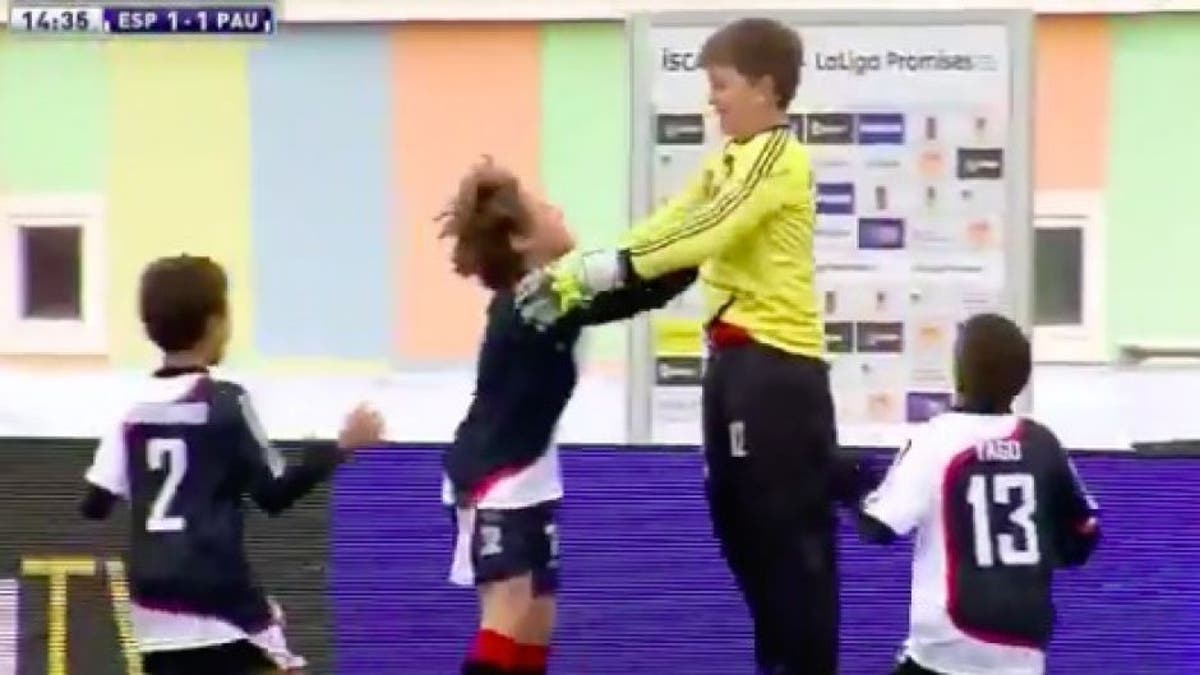 Youth soccer is all fun and games, until someone unleashes a 40-yard rocket free kick golazo on you.
Is that Danny Almonte? No way that is a kid! Most of us have never scored a goal like that in our entire lives and here is this goalkeeper doing it at the youth level. Most kids couldn't even hit the ball that far at that age. Just look at the poor Espanyol youths' reactions.
Remember your own youth soccer days? Flying subs, orange slices, playing without a position, participation trophies. It was all so wonderful and innocent. Nobody cared if you won or lost. Scoring a goal was a victory in itself. Your parents screaming your name every time you touched the ball was kind of embarrassing but overall it was just so ... happy.
And then you have this kid out here just crushing his young opponent's dreams, questioning why they even got into the sport in the first place.