Spain To Face Brazil In Confed Cup Final Amid Protests In Rio de Janeiro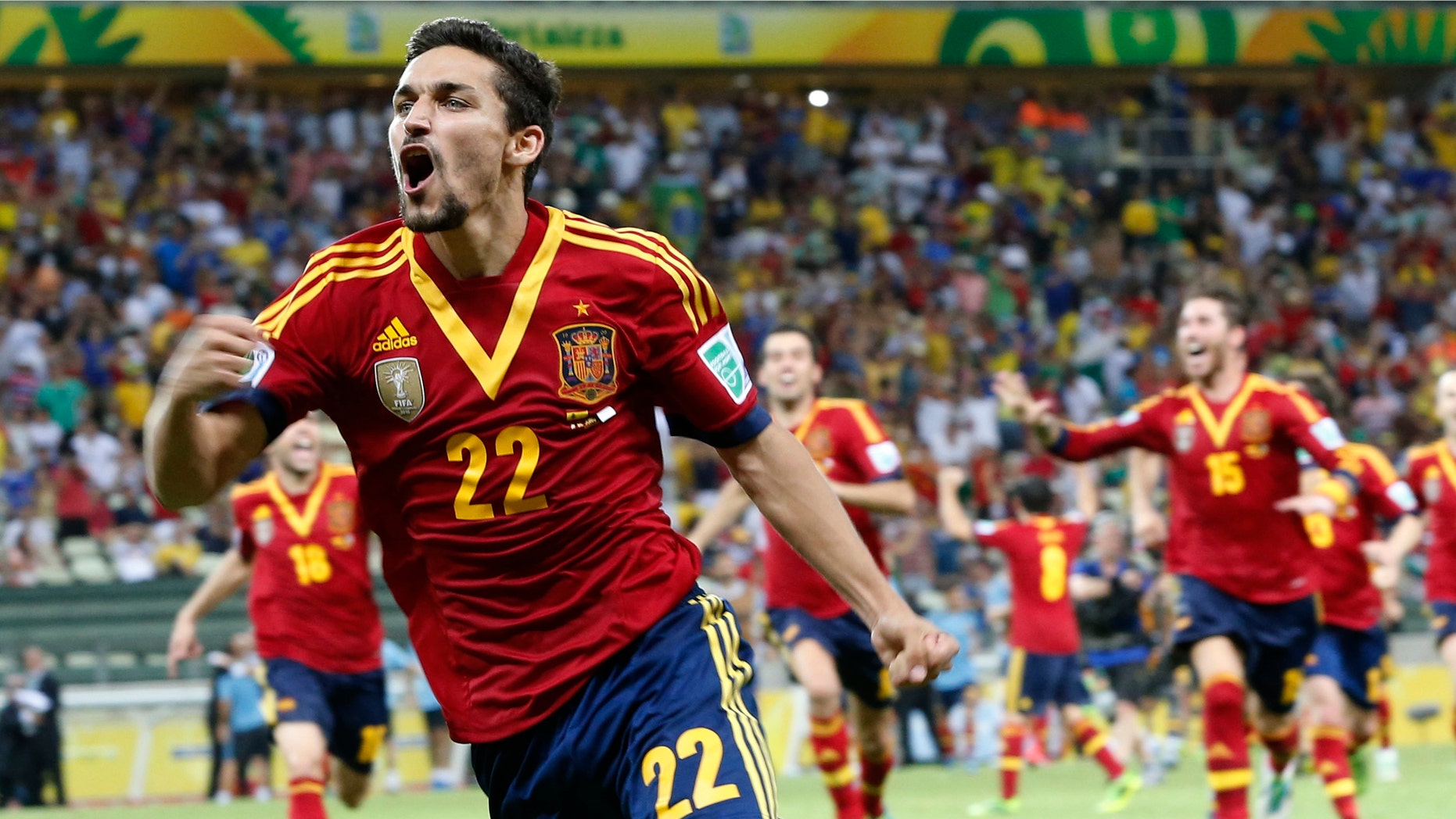 The Confederations Cup is getting the marquee matchup that everyone asked for: the World Cup holder against the five-time world champion; the two-time European winners against the tournament host; Spain's passing wizards vs. Brazil's new star, Neymar.
Spain, winner of the 2010 World Cup and the 2008 and 2012 European Championships, will play Brazil on Sunday at Rio de Janeiro's Maracana Stadium for the title in the World Cup preparation tournament.
"I think everybody was waiting for this Confederations Cup final to be Spain vs. Brazil," Spain captain Iker Casillas said. "I think the two teams that deserve to play the final are actually playing it."
In the semifinal Thursday Spain came through an exhausting scoreless 120 minutes and then a penalty-kick shootout 7-6 over Italy.
Jesus Navas scored the decisive penalty kick after a draining match made more difficult by heat and thick humidity.
Nobody missed in the shootout until Italy defender Leonardo Bonucci shot over the bar to give Navas an attempt at the winner. The recently signed Manchester City midfielder coolly beat goalkeeper Gianluigi Buffon to end a top-class battle and send Spain to another major final.
While calling his squad "lucky" to win, Spain coach Vicente del Bosque was not about to concede the final due to fatigue — even though Spain has one less day of rest than Brazil, which beat Uruguay 2-1 Wednesday.
"We have to now consider what we have to do in the three days to recover. And we will definitely stand up to Brazil in the Maracana," the manager said. "The players should feel just as happy as kids playing in the Maracana. They have won a lot, but they want to win in the Maracana.
Before kickoff, about 5,000 anti-government protesters battled police about 1 mile from the stadium.
These were the latest in a series of nationwide protests that have hit Brazil since June 17. Demonstrators, expected to turn out again Sunday, are angered about corruption and poor public services despite a heavy tax burden. Protesters also are denouncing the billions of dollars spent to host the World Cup and the 2016 Olympics in Rio.
Based on reporting by The Associated Press.
Follow us on twitter.com/foxnewslatino
Like us at facebook.com/foxnewslatino