South Carolina's Spurrier likes offense's tougher attitude at scrimmage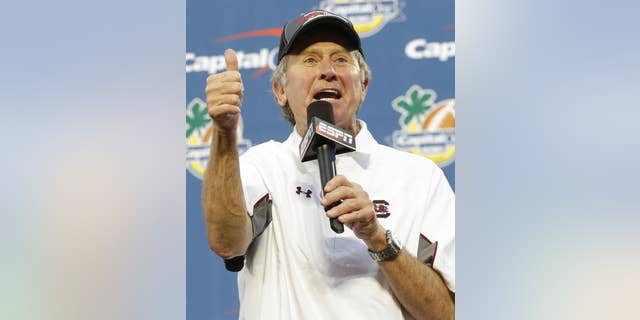 COLUMBIA, S.C. – South Carolina coach Steve Spurrier likes what he saw from his offense in tougher, more physical play that bolstered the team's run game during its last scrimmage.
Spurrier was bothered a week ago at the team's first scrimmage when the Gamecocks' younger defensive linemen found gaps in the offense nearly every snap and bottled up the team's running backs and quarterbacks.
This time, Spurrier says his offensive linemen were tired of getting pushed around. While 1,000-yard rusher Mike Davis got just three carries for 15 yards Saturday, running backs Brandon Wilds, Shon Carson and David Williams combined for 96 yards. Wilds and Carson added touchdown runs in the hour-long session at Williams-Brice Stadium.
The scrimmage was the team's last full dress rehearsal before facing Texas A&M on Aug. 28.