South Carolina to wear helmet decal to honor shooting victims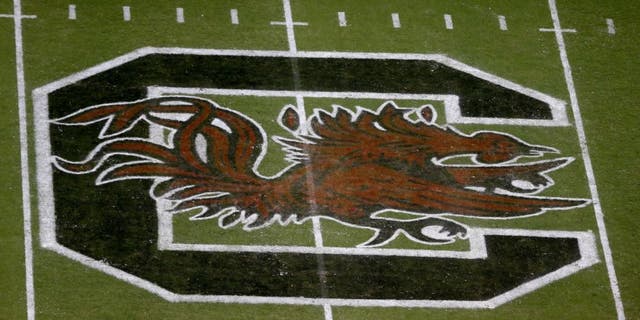 NEWYou can now listen to Fox News articles!
The South Carolina Gamecocks football team will honor the victims of the Charleston church shooting by donning a specially designed sticker on the players' helmets.
"Whether it's Greenville, Columbia, Charleston or any other cities in South Carolina, we feel a tremendous sense of pride in this state," South Carolina AD Ray Tanner said in a news release. "The tragedy that happened in Charleston doesn't just affect people in Charleston; it affects the entire state. We feel very much a part of that at the university. Coach Steve Spurrier and University President Harris Pastides felt very strongly that the 'Emanuel 9' should be recognized."
Nine people were killed in Emanuel African Methodist Episcopal Church on June 17. Tanner said that the athletic department had multiple conversations regarding how to appropriately honor those victims.
"Coach Spurrier was very engaged in this process," Tanner said. "Football coaches are usually focused on just getting ready for their season, and he very much is, too, but he took the time to be engaged with what we were going to do. He is excited that we are going to do the helmet sticker."