South Carolina All-American DE Jadeveon Clowney to start for No. 14 Gamecocks at Arkansas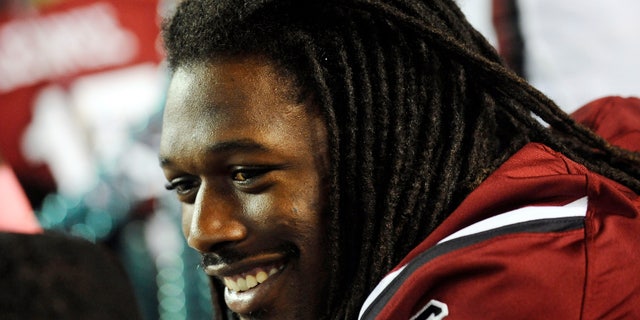 COLUMBIA, S.C. – South Carolina All-American Jadeveon Clowney will start Saturday when the 14th-ranked Gamecocks travel to Arkansas.
Gamecocks defensive coordinator Lorenzo Ward said Thursday that Clowney will start after successfully finishing a second straight day of practice after missing workouts earlier in the week with a strained muscle near his ribcage.
Clowney pulled himself out of last Saturday night's game against Kentucky a short time before kickoff, which upset South Carolina coach Steve Spurrier. That led to questions about whether the 6-foot-6, 274-pound lineman was fully committed to the Gamecocks or if he was protecting himself for next spring's NFL draft where he's considered a top prospect.
Ward talked with trainer Clint Haggard who says Clowney's received treatment on his injury several times. Ward says Clowney's doing all he can to play.