Sources: Yanks add another free agent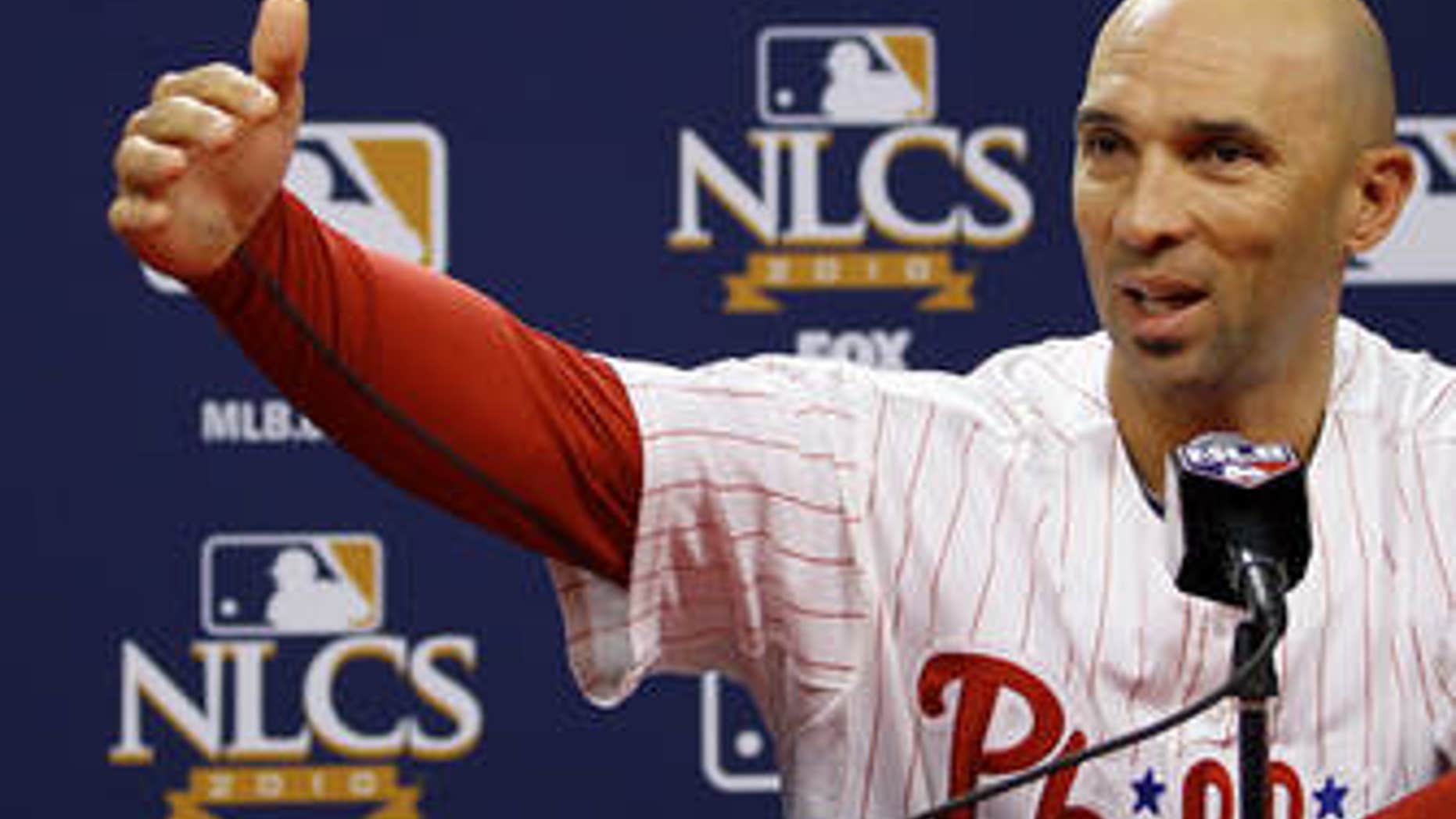 The New York Yankees are moving closer to completing their roster.
The team is in serious discussions with free agent outfielder Raul Ibanez and has agreed to a minor league contract with utility man Bill Hall, according to major league sources.
Hall will receive a $600,000 base salary in the majors plus $600,000 in attainable incentives -- $50,000 each for 100, 150, 200, 250 plate appearances, and $100,000 each for 300, 350, 400, 450 plate appearances. The deal includes an "out" on April 4 if he's not on a major-league roster.
Ibanez, a left-handed hitter who turns 40 on June 2, would serve primarily as a DH, filling the vacancy created by the retirement of Jorge Posada and trade of Jesus Montero.
Other teams are offering Ibanez more money, but he is willing to accept an incentive-laden deal with a low base salary from the Yankees, sources say.
Hall, 32, agreed to a minor league deal and will fill the same role that he played for the Boston Red Sox in 2010, backing up in the infield and serving as a right-handed reserve in the outfield.
It is not clear how the signings of Ibanez and Hall would affect the Yankees' pursuit of free agent Eric Chavez, a left-handed hitter who served as a bench player with the team last season.
Both Ibanez and Hall have ties to Yankees hitting coach Kevin Long. Ibanez became close with Long when the two were together in the Kansas City Royals' organization, and Hall works out with Long in the offseason.
Ibanez batted .245/.289/.419 for the Philadelphia Phillies last season, but had 20 homers, 32 doubles and 84 RBI. He likely would benefit from the short right-field porch at Yankee Stadium.
Hall batted a combined .211/.261/.314 in 62 games with the Houston Astros and San Francisco Giants last season, but was much more productive with the Red Sox in 2010.