Source: Teams have inquired about Jimmy Rollins playing second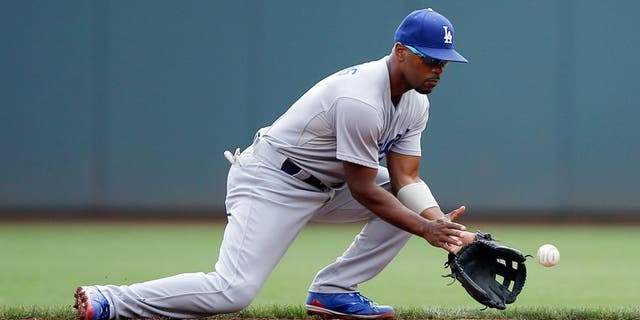 NEWYou can now listen to Fox News articles!
There appears to be enough interest in Jimmy Rollins for the veteran infielder to add a 17th year to his extensive career, but it might be played at a different position.
According to FOX Sports MLB insider Ken Rosenthal, several teams have inquired about acquiring Rollins as a second baseman.
In his 16-year career, Rollins has never started a game in the field at any other position than his native shortstop.
The four-time Gold Glove winner posted a .983 fielding percentage as a member of the Los Angeles Dodgers in 2015, which aligns with his career average.
Rosenthal reports that Rollins is open to the idea of playing a new position, but currently is waiting to see if any opportunities for him to play shortstop next season materialize.
While Rollins has generally held his own in the field over the past few seasons, he has experienced a drop-off at the plate, averaging 14 home runs and 50 RBI with a .240/.310/.366 split from 2013 to 2015.
As such, the 37-year-old might find himself in an extended bench role for the first time in his career.