Source: Reds expected to announce trade sending Brandon Phillips to Braves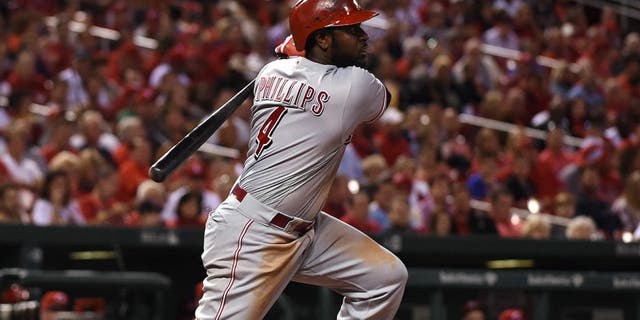 The Cincinnati Reds are close to finalizing a deal that would send veteran second baseman Brandon Phillips to the Atlanta Braves, a source told FOX Sports' Ken Rosenthal.
The deal, expected to be completed on Sunday after Phillips is cleared medically, would send Phillips to his hometown team.
Phillips is owed $14 million in 2017, though the Reds are expected to pick up the bulk of that obligation. The move is said to be an effort for the Reds to thin out a surplus of infielders.
There's no word yet on who the Braves would be sending back, though the source told Rosenthal the return would be minimal.
The Braves, who tried to acquire Phillips earlier in the offseason, renewed their push after learning infielder Sean Rodriguez would miss 3-to-5 months after he and his family were involved in a scary car accident in late January.