Source: Oklahoma D-line coach leaving, expected to go to Stanford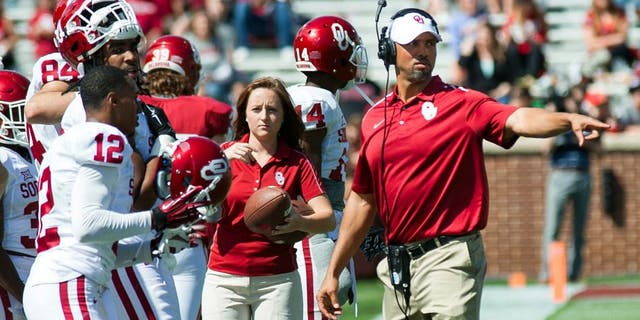 Diron Reynolds, Oklahoma's defensive line coach, is leaving OU, a source told FOX Sports. Reynolds is expected to become the new Stanford D-line coach, replacing Randy Hart, who retired earlier this week.
Reynolds spent a decade as an NFL assistant and worked under Hart at Stanford in 2014.
Bruce Feldman is a senior college football reporter and columnist for FOXSports.com and FS1. He is also a New York Times best-selling author. His latest book, "The QB: The Making of Modern Quarterbacks," came out in October 2014. Follow him on Twitter @BruceFeldmanCFB and Facebook.