Source: Jaguars assistant Frank Scelfo joins UTSA as OC, QB coach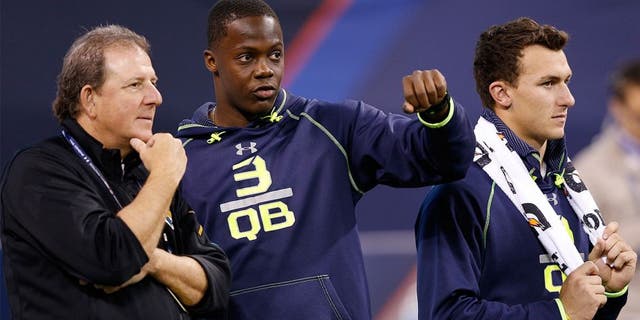 Jacksonville Jaguars senior offensive assistant Frank Scelfo has joined the UTSA staff as offensive coordinator and quarterbacks coach, a source told FOX Sports Friday.
Scelfo developed two first-round QBs Patrick Ramsey and J.P. Losman, as well as third-round pick Nick Foles.
The 56-year-old Scelfo had been a long-time Texas high school coach. He also has 11 years of experience as an OC at Tulane and Louisiana Tech, and was the QBs coach with the Jaguars in 2013 and 2014.
Bruce Feldman is a senior college football reporter and columnist for FOXSports.com and FS1. He is also a New York Times best-selling author. His latest book, "The QB: The Making of Modern Quarterbacks," came out in October 2014. Follow him on Twitter @BruceFeldmanCFB and Facebook.