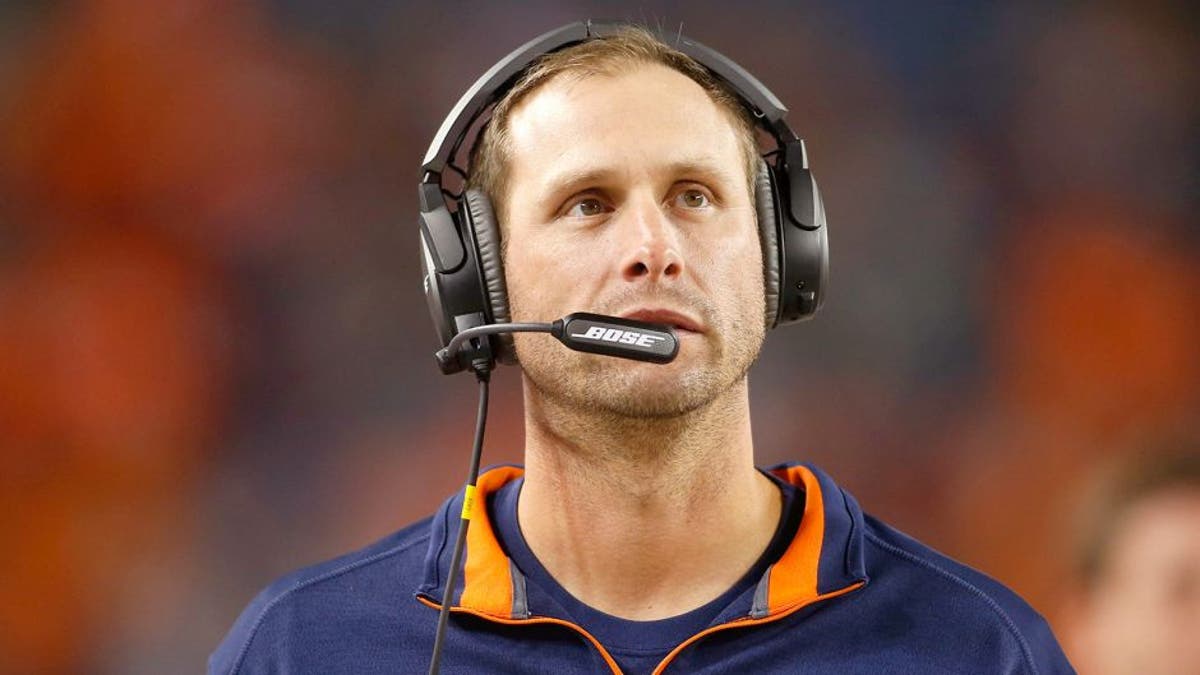 Chicago Bears offensive coordinator Adam Gase can expect a call from the Miami Dolphins asking if he will interview for their head coaching vacancy.
A source told FOXSports.com on Friday night that Gase is among the candidates Dolphins management hope to speak with after the 2015 regular season ends.
Gase, 37, is projected as a favorite to land a head coaching gig in 2016 largely because of his impressive work with quarterbacks. Following a record-setting 2013 and 2014 run with Peyton Manning in Denver, Gase helped rejuvenate Jay Cutler's career after following head coach John Fox from the Broncos to the Bears in 2015.
The Dolphins are in need of the same improvement for Ryan Tannehill, who regressed this season after steady progress in his first three NFL campaigns. Miami is 5-10 entering Sunday's finale against visiting New England (12-3).
The Dolphins fired head coach Joe Philbin after a 1-3 start. In a letter sent Friday to season-ticket holders, Dolphins owner Stephen Ross said that multiple candidates will be interviewed. That includes interim replacement Dan Campbell, although he is considered a long shot with Miami posting a 4-7 mark since his promotion.