Sorry, LeBron: Cavs owner loves Michigan St. win more than he loves you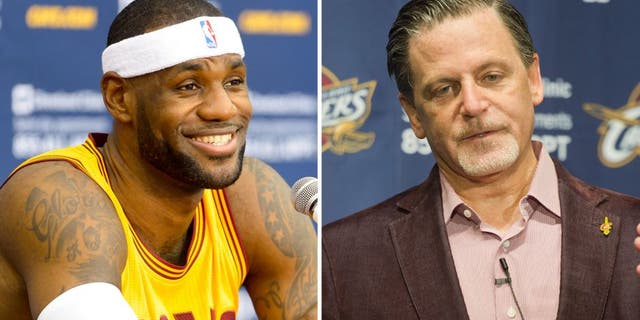 NEWYou can now listen to Fox News articles!
Michigan State's stunning victory over Michigan on Saturday was felt more intensely by some people than by others.
One Michigan fan had a heart attack and was hospitalized. Pittsburgh Steelers running back Le'Veon Bell, a Spartan, exploded on Twitter.
Then there was Cleveland Cavaliers owner Dan Gilbert, also a Michigan State alum. After watching the amazing finish, Gilbert tweeted this:
Wow! So a regular-season win against Michigan meant more to Gilbert than:
●— Drafting LeBron James
● LeBron returning to the Cavs
● The Cavs reaching the Finals in 2007 and 2015
● Becoming majority owner of the Cavs
●— Founding and selling the company that became Quicken Loans
● Michigan State winning the 2000 national championship in men's basketball
Sorry, LeBron. And sorry, Tom Izzo. Guess Michigan State actually is a football school, and Gilbert's first love is football.
Maybe if the Cavs finally win that first championship, it'll join that elite memory club of marriage, childbirth and an October win over Michigan.
Either way, LeBron likely isn't offended. Pretty sure he loves an Ohio State football scrimmage victory more than he loves Gilbert.