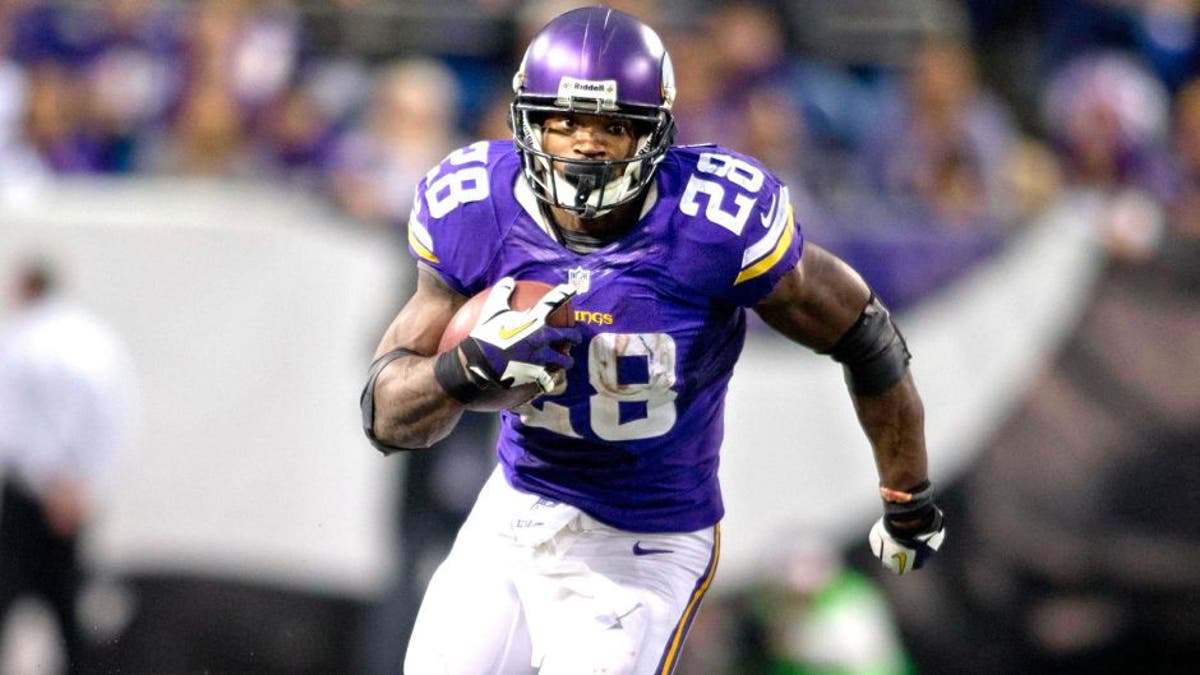 Earlier this month, Kansas City Chiefs running back Jamaal Charles likened himself to one of the biggest stars in pro sports by referring to himself as the "LeBron [James] of football," per Terez A. Paylor of the Kansas City Star.
Minnesota Vikings running back Adrian Peterson took issue with that comparison. In a sideline interview with former Vikings linebacker Ben Leber during the team's preseason win over the Oakland Raiders on Saturday evening, Peterson explained why he's the NFL's real LeBron.
"I'm the LeBron," Peterson told Leber, per ESPN's Ben Goessling. "I can't knock Jamaal; he's a good friend of mine. But the one thing I always tell people is, 'If you don't think that you're the best, how will you ever become the best?' So I can't knock him, but I definitely have to say I'm the LeBron James."
Peterson, 30, entered the league one year before Charles did (2007 to 2008), and has rushed for over 3,000 more yards in his career. Charles has been a more productive pass-catcher, but when it comes to carrying the ball Peterson is still the best.
However, after missing 15 games last season, Peterson may be in danger of losing his title as the NFL's most dominant running back. He must secure the crown with a strong comeback in 2015.
At the end of the day, LeBron has two rings and both Peterson and Charles have none.
(h/t ESPN)