Sooners mixing up offensive plays with freshman RB Mixon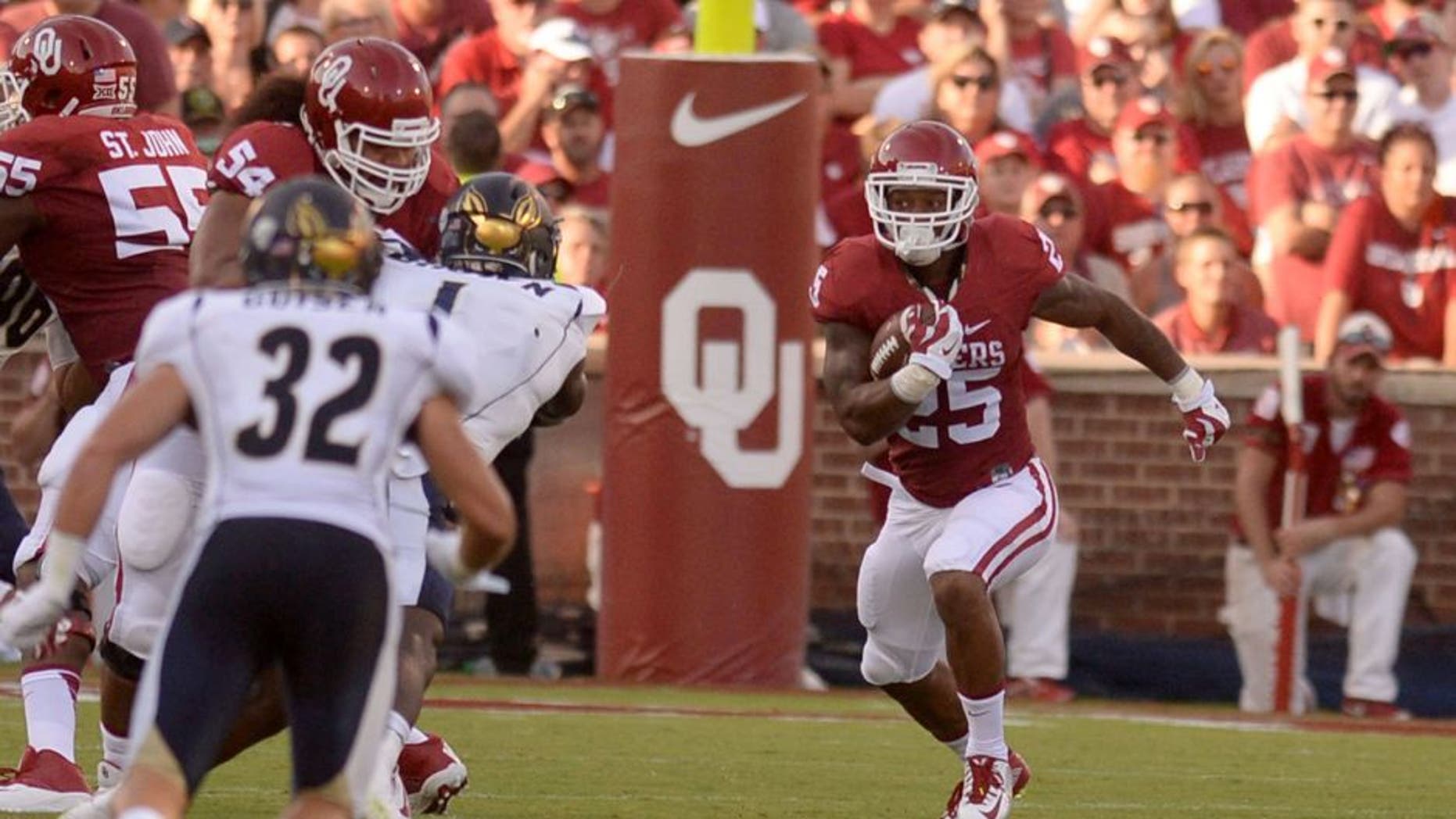 The Oklahoma Sooners are showing they're very interested in getting Joe Mixon involved.
The freshman running back has been impressive so far, but Saturday in Knoxville, Oklahoma showed a new wrinkle, putting Mixon in the backfield and having him take direct snaps.
"He has great hands and can make good decisions," coach Bob Stoops said Monday at his weekly press conference. "And he can throw it really well."
Stoops went on to say there could be a time when Mixon does throw the ball. He didn't against Tennessee, instead keeping the ball more than anything, but handing to Samaje Perine a few times.
Mixon had 10 carries for 38 yards. He had 27 yards against Akron last week.
"Joe needs to not be so selfish," Stoops said jokingly of Mixon keeping the ball.
MORE FROM FOX SPORTS SOUTHWEST:
- PHOTOS: Cowboys Cheerleaders Auditions
- Ranking NFL 2015 Starting Quarterbacks Youngest to Oldest
- Ranking NFL quarterback salaries
- Oldest player on every NBA team
- College football's highest paid coaches in 2014