Son of former Oklahoma QB will go to school at ... Texas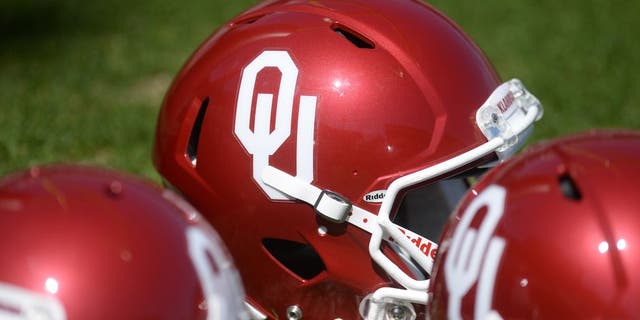 NEWYou can now listen to Fox News articles!
The son of former Oklahoma quarterback Charles Thompson has chosen the other side of the Red River Rivalry for his college.
Casey Thompson is a junior quarterback at an Oklahoma high school and considered a top recruit in the 2018 class. On Thursday, he announced he will attend Texas, flashing the Hook 'em sign.
Charles Thompson is okay with his son's decision. However, The Oklahoman reported he wasn't about to go full burnt orange and Hook 'em, too.
We wanted to make sure we went through the full maturation of the process to know what was truly right for him, so that at the end of the day, we never had any second thoughts, Charles Thompson said. All along, Casey felt like the right school would come. I didnt dream it would be Texas.
The situation just felt right. What we had to do was we had to take off all the colors, whether it was Oklahoma, Texas, Miami or North Carolina, and look at what was the best fit.
The annual Red River Rivalry will test Charles Thompson's allegiance when Casey arrives in Austin. He told the paper he knows what he will do.
I will still wear the same thing Ive always worn, said Charles Thompson, who was a Sooner in the late '80s. I was in Hermans office and we took a picture, and they tried to get me to throw up the Hook em. Im just not quite there yet.
But familys family. This is my son and Im gonna support him 100 percent. Ill root for him to have as much success as he can, wherever hes playing, whoever he plays.
So, what made Casey Thompson choose to become a Longhorn?
Tom Herman, he said of Texsas' coach. I dont think I would be going to the University of Texas if Tom Herman wasnt the coach there.
When I sat down with him, he was describing how he coaches his players, and the national championship game he was in at Ohio State. Just the passion in his voice, you could tell hes very passionate about the game, and he has a love for his players that Ive never seen.