Soccer giants Manchester United apologize after Swastika-style logo sent to fans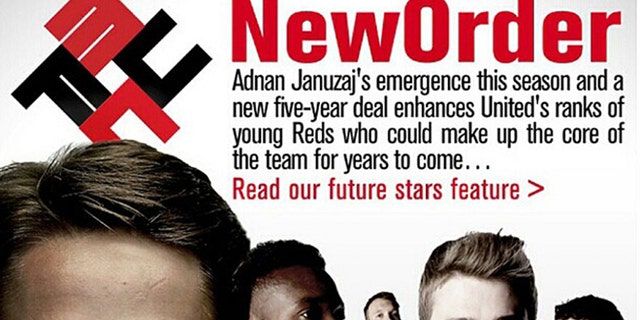 English soccer team Manchester United have issued an unreserved apology after a weekly email was sent out to supporters bearing a Swastika-style team logo and a phrase linked to Nazism.
In addition to the image, that bears a remarkable similarity to the logo of the German Nazi Party, the "United Uncovered" email carries the headline "New Order" – a term linked to Nazism after Adolf Hitler's 1941 call for a European New Order – above images of key players Adnan Januzaj, David de Gea and Danny Welbeck.
The image immediately caused widespread outrage on Twitter and forced Manchester United – who play in the British Premier League—to issue the apology via their Head of Media, David Sternberg.
Sternberg tweeted "The creative is completely inappropriate; we apologise unreservedly and are taking appropriate internal action."
The UK Daily Telegraph reports that the soccer giants have taken action to prevent further distribution of the United Uncovered email, with senior figures expressing shock at the incident.
It is not the first time British soccer has suffered from controversy related to Nazism. In 1996 Australian goalkeeper Mark Bosnich, playing for Aston Villa, was fined $1,600 for making a Nazi salute to opposing Tottenham Hotspur fans – a team known for their sizeable Jewish following.
In 2013, Premier League team Sunderland sparked outrage by hiring Paolo Di Canio as head coach - a self proclaimed fascist who as a player had caused controversy for praising Mussolini and making fascist salutes after scoring goals when he played for Italian team Lazio.