Soccer fan's celebration goes viral after ceremonial goal to honor father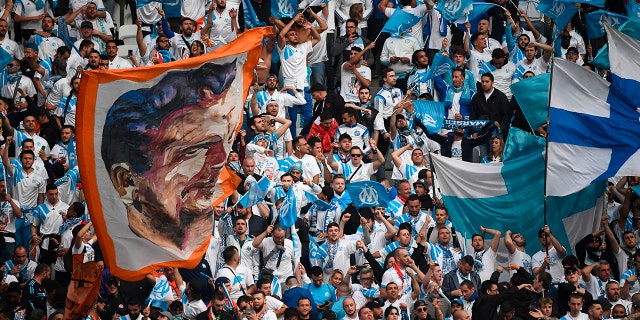 The son of a French soccer club supporter celebrated in epic fashion after he was able to make the ceremonial first goal of the season before the team's match Sunday.
The child, identified by Olympique de Marseille as Yassin, was selected by the Ligue 1 club to make the ceremonial kickoff and was given the chance to score a goal. Yassin's father was a Marseille supporter who was killed in a bus accident in 2008, according to Le Matin.
After Yassin put the ball in the back of the net, he took off his shirt in celebration. The crowd went wild.
"It was a surprise and I realized my dream," the boy told French media. "To score on this [field], in a stadium on fire, it is magic. And it is especially a vibrant homage to his deceased father."
Marseille and Rennes played to a 2-2 draw.