So long: ESPN acquires Miami Beach Bowl, moving it out of Florida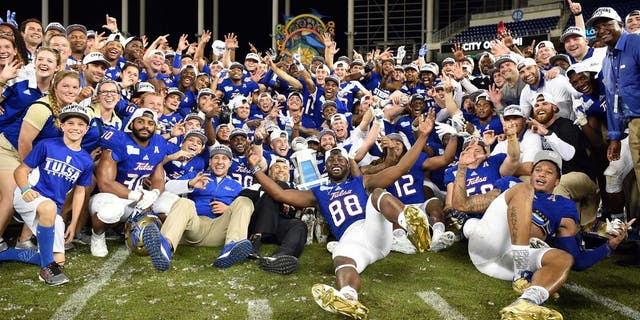 NEWYou can now listen to Fox News articles!
PROVIDENCE, R.I. (AP) -- The American Athletic Conference announced ESPN Events has acquired the Miami Beach Bowl and the game will move out of Florida.
The Miami Beach Bowl was created by the American and has been played at Marlins Park the past three seasons.
AAC Commissioner Mike Aresco says the new site will be announced soon, but it appears to be heading to Toyota Stadium in Frisco, Texas, the home of FC Dallas of the MLS and the FCS national championship game.
In a statement, FC Dallas president Dan Hunt says the organization is "excited about the opportunity to have Toyota Stadium serve as the home for a bowl game," though he did not say which one.
ESPN Events is a division of ESPN that owns and operates more than a dozen bowls.